Matcha Tea - Organic, Ceremonial Grade
Regular price

Sale price

$25.99
How we make it!
High-quality, antioxidant-rich, ceremonial-grade matcha.
Our matcha is of the highest quality, sourced from shade-grown tea plants that are meticulously tended to ensure a vibrant green color and a smooth, distinct flavor. The result is a hyper-premium ceremonial-grade matcha that allows you to experience green tea as never before.
Each sip delivers a potent dose of antioxidants, polyphenols, and just the right amount of caffeine to energize your day.
Ready to elevate your matcha experience? Explore our 10 unique and creative matcha recipes that will transform your tea routine.
Watch this video to learn how to make vegan Matcha iced latte!
Caffeine levels: high
Tasting notes: vegetal, green, rich and full, grassy
Brewing instructions: 
Traditional Matcha preparation requires a little up-front investment in Matcha equipment, which includes a ceramic Matcha bowl, bamboo whisk, and bamboo Matcha spoon, a skinny 6" - 8" bamboo strip shaped like the letter "L". To prepare, scoop however much Matcha fits onto the "L", which is about 1/2 teaspoon. Place that in the Matcha bowl, and cover with 8 ounces hot water (160-170 degrees). Use the bamboo whisk to whip the Matcha into a foamy green froth. That sounds a lot easier than it actually is. Like they say, it's all in the wrist. Watch a how-to video on YouTube and practice until you have it down. Stop if you develop carpal tunnel syndrome.
That's the traditional way to prepare it. Here is a much easier method. 
Put 1/2 teaspoon Matcha and 8 ounces hot water into your blender and switch it on for a few seconds. You're done. That's it. You're welcome.
Don't have a blender? No problem. Put the Matcha and water into a glass jar, and shake vigorously until it's blended and foamy. 
Shipping

Orders ship within 1 - 3 days.

We will contact you within 24 hours in the event of a back-ordered or out of stock item.

Available carriers are in the United States are USPS, and UPS.

All international orders are processed and fulfilled with DHL or USPS; those customers living outside the US will be responsible for all duties and tariffs depending on your country of origin. Be sure to check with your local Customs Office for additional information.

We offer Route package protection during checkout for a small extra cost to protect your package from loss, theft, or damage. 
Returns

If you're not 100% satisfied with your purchase, we will, with your assistance, resolve the problem easily and quickly. We will issue your choice of a replacement, credit, or refund within 30 days of purchase. Please include a copy of your receipt with the products you wish to return.

We would appreciate a short description of the reason for return; your feedback helps us understand the needs of our valued customers.

As with all products made from agricultural produce, there may be slight variations between batches. We do our best to create consistency in flavor and leaf cut, but there may occasionally be slight variations, depending on the time of harvest, or other factors. These slight differences shouldn't be noticeable to the overall flavor and benefits of the product.

There will be no refunds or credits for custom blends or special orders. 
Share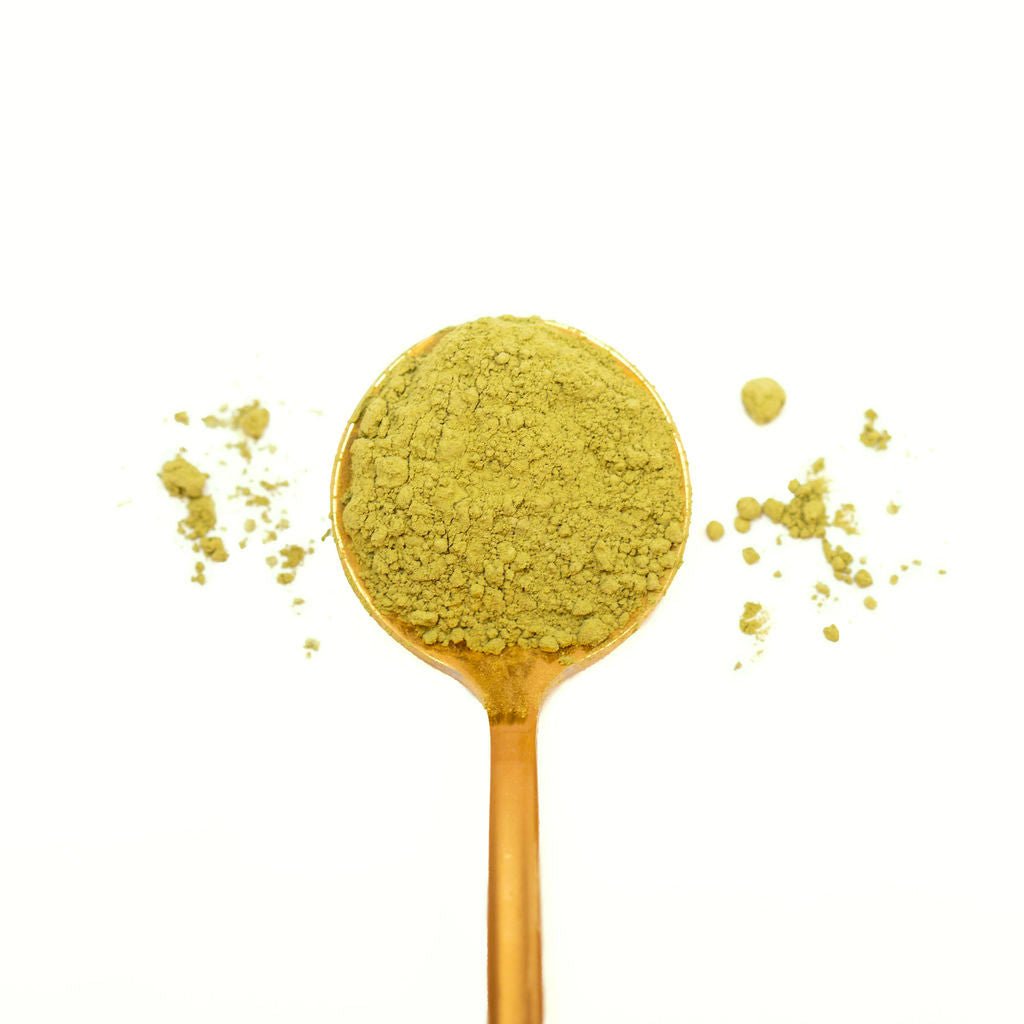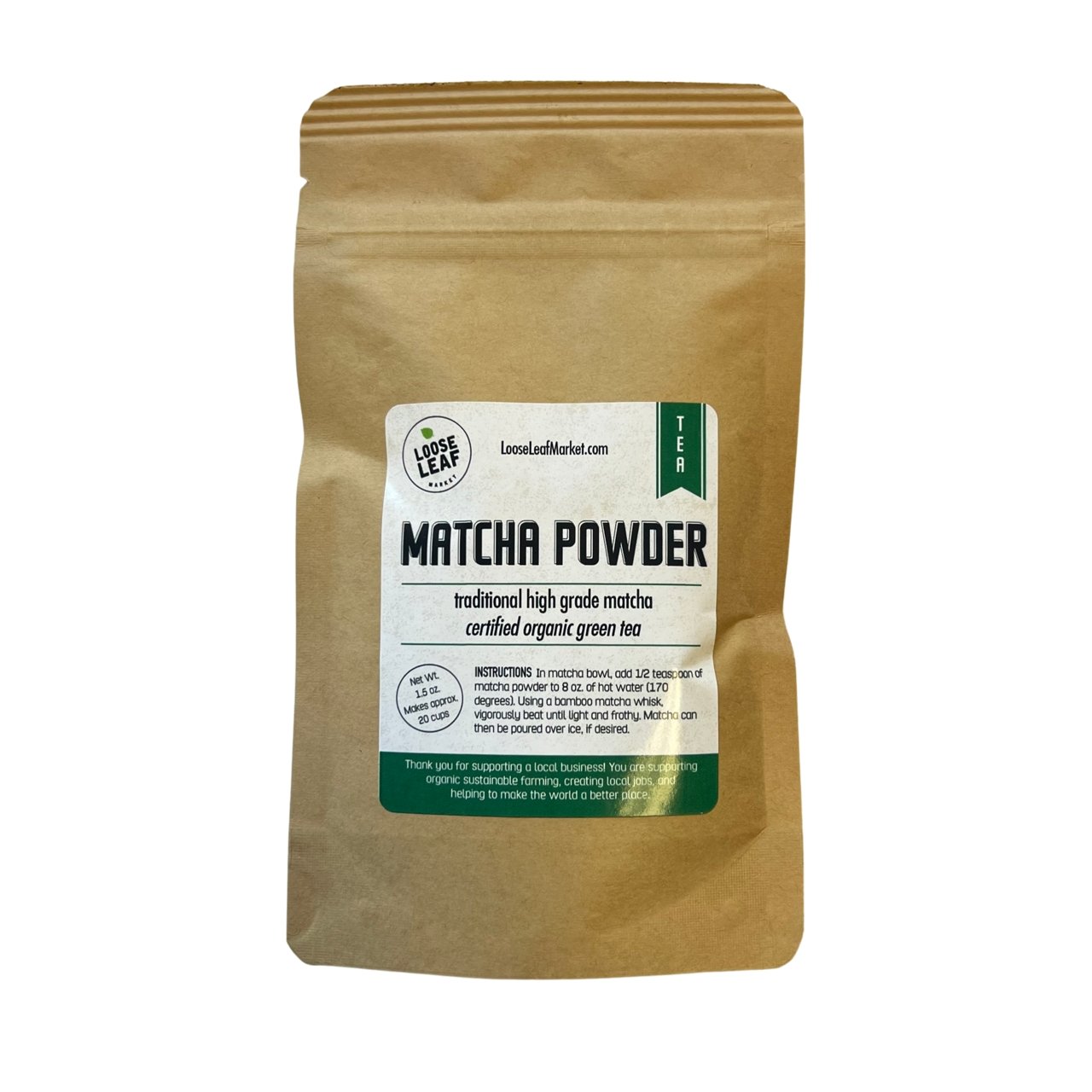 Great taste and quality
Just tried my matcha after separately purchasing a traditional match tea set. The color of the tea and the flavor were excellent. Really love matcha for all of its health benefits and both calming and awakening abilities. Had tea in the garden and it was a perfect way to relax and center. Great quality tea as always, y'all! Thanks so much
BEST MATCHA EVER
This matcha is truly exceptional and my favorite I've ever tasted!
Love this Matcha
Hands the best matcha I've had & at such a reasonable price.
Best Matcha ever...
I've used ceremonial grade Matcha, a terrible Matcha latte, store brand Matcha...this is by far the best I've tried. I've abandoned all the other teas in my kitchen for this one...every morning.
That makes me so happy to hear; thanks for taking the time to leave a review, Dottie, we appreciate you!
~Kita
FAQs
CAN I BREW THE TEA LEAVES MORE THAN ONCE?

Yes! In fact, we encourage steeping your tea leaves more than once to explore how our teas change each time you brew them. However, we do recommend adding another minute or two to your total steep time with every new brew.
HOW LONG DOES LOOSE LEAF TEA STAY FRESH?

From the date of purchase, your loose leaf tea will be at peak freshness for a year. We are obsessed with freshness and potency, which is why we make each blend in small batches in our tea store in Phoenix, Arizona.
HOW DO I STORE MY LOOSE LEAF TEA?