Lucky Morning Spice Black Tea Blend
Regular price

Sale price

$17.99
How we make it!
Revitalize Your Mornings with Our Invigorating Indian-Spiced Black Tea Blend
Lucky Morning Spice isn't just a tea—it's your daily wellness ritual. This artisanal blend unites the antioxidant potency of black teas with the digestive benefits of a carefully selected spices. Experience the well-documented anti-inflammatory properties of turmeric and the potential blood sugar stabilizing abilities of fenugreek, all in one delicious cup.

Have you been feeling:
Like nothing is going your way?
Lethargic?
Ininspired?
Dreading each morning?
Sluggish digestion?
If you answered yes to any of these, Lucky Morning Spice might be the perfect tea to help you break out of your rut. Get up, get dressed, make a cup of Lucky Morning Spice, do some yoga, and know that you just did something really good for yourself.
Want to learn more about this healthy and tasty brew? Click here
Try this brain-boosting Lucky Morning Spice Chia Boba Milk Tea Recipe.

Ingredients:
Darjeeling black tea*, Cinnamon*, Cardamom*, Turmeric*, Fenugreek*, Sesame seed*, Calendula*, Russian Caravan black tea*  (*certified organic)
Caffeine levels: medium
Tasting notes: fragrant and floral black tea, scented with cinnamon and brightened with refreshing cardamom, grounded with a slight smokiness

Brewing Instructions:
Steep one teaspoon Lucky Morning Spice in 1 cup hot water for 1 - 3 minutes, or up to 5 minutes if you prefer a stronger brew. In the warmer seasons, this tea makes a refreshing cold brew. 
Shipping

Orders ship within 1 - 3 days.

We will contact you within 24 hours in the event of a back-ordered or out of stock item.

Available carriers are in the United States are USPS, and UPS.

All international orders are processed and fulfilled with DHL or USPS; those customers living outside the US will be responsible for all duties and tariffs depending on your country of origin. Be sure to check with your local Customs Office for additional information.

We offer Route package protection during checkout for a small extra cost to protect your package from loss, theft, or damage. 
Returns

If you're not 100% satisfied with your purchase, we will, with your assistance, resolve the problem easily and quickly. We will issue your choice of a replacement, credit, or refund within 30 days of purchase. Please include a copy of your receipt with the products you wish to return.

We would appreciate a short description of the reason for return; your feedback helps us understand the needs of our valued customers.

As with all products made from agricultural produce, there may be slight variations between batches. We do our best to create consistency in flavor and leaf cut, but there may occasionally be slight variations, depending on the time of harvest, or other factors. These slight differences shouldn't be noticeable to the overall flavor and benefits of the product.

There will be no refunds or credits for custom blends or special orders. 
Share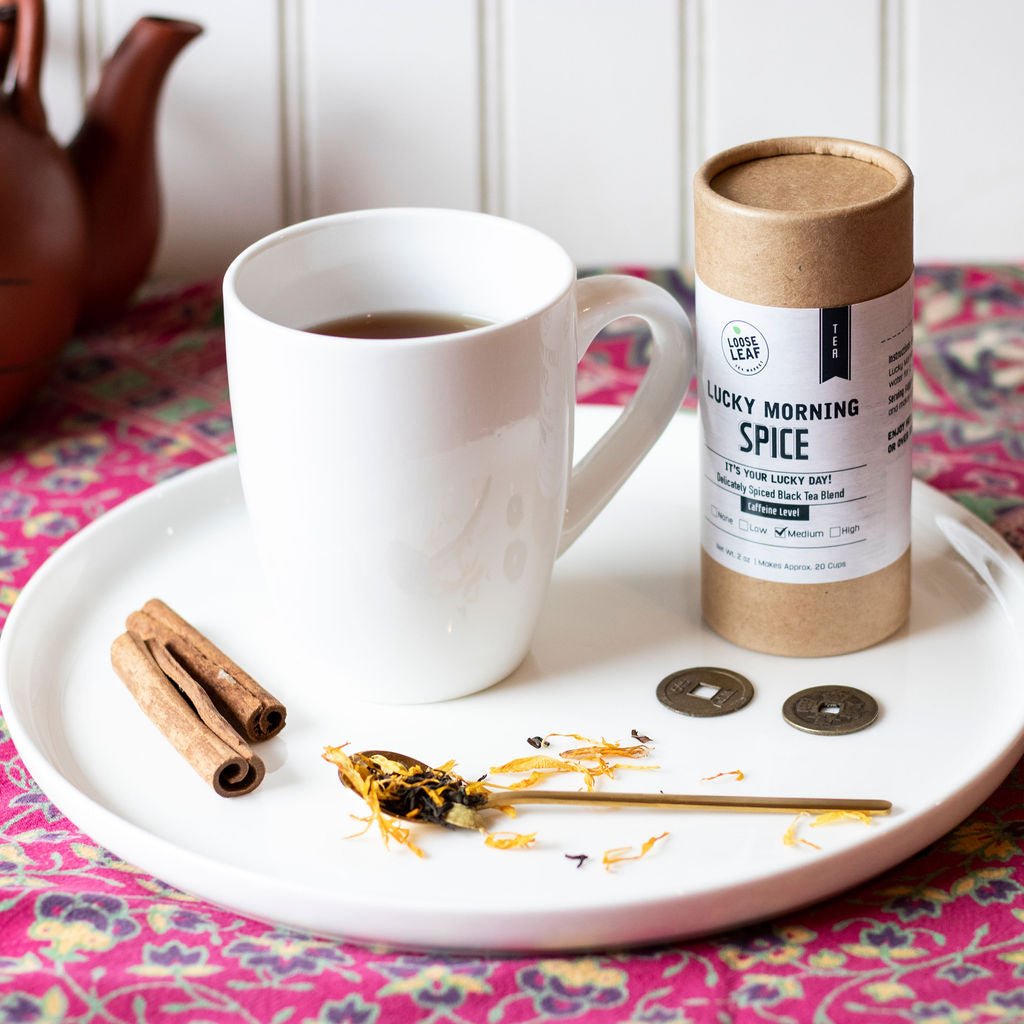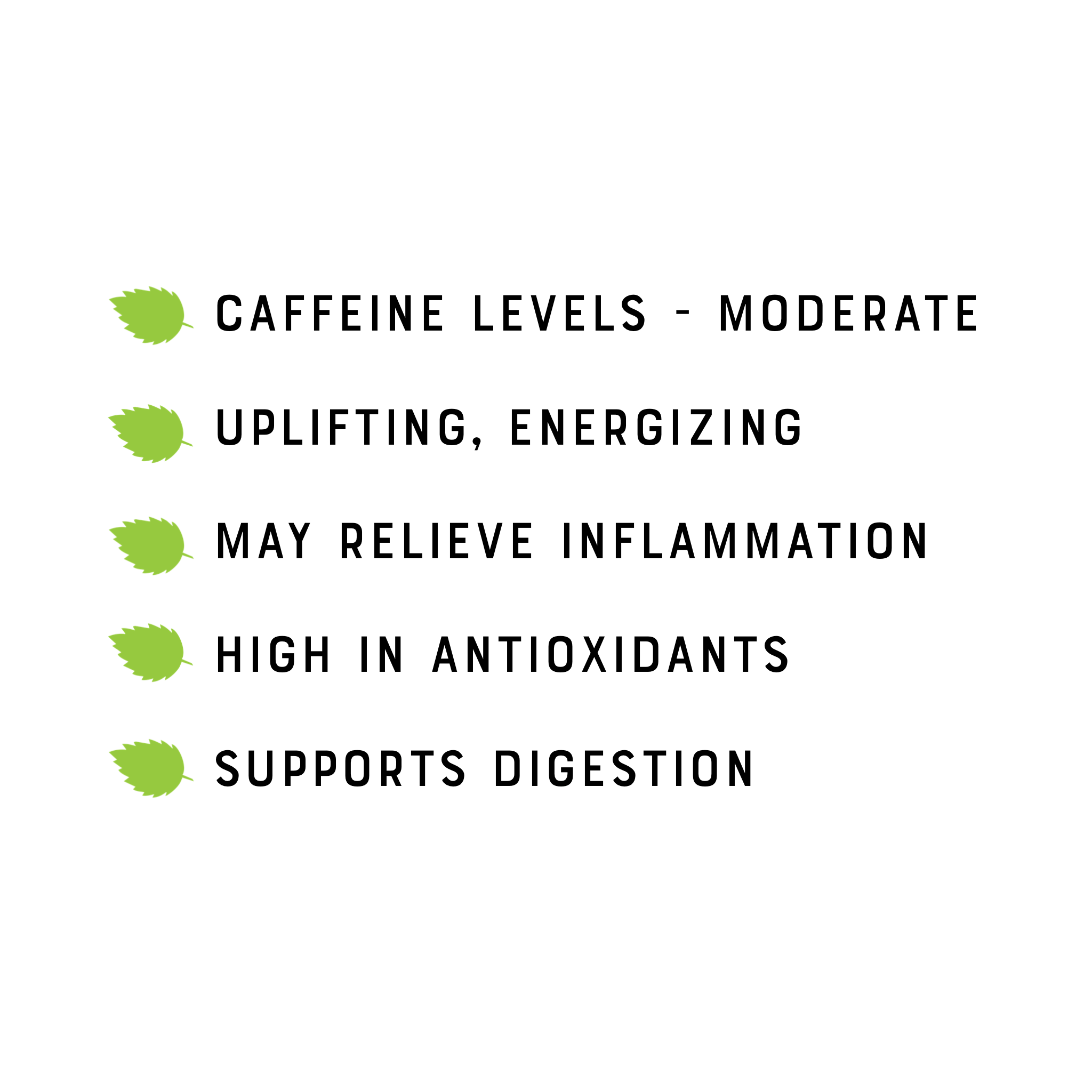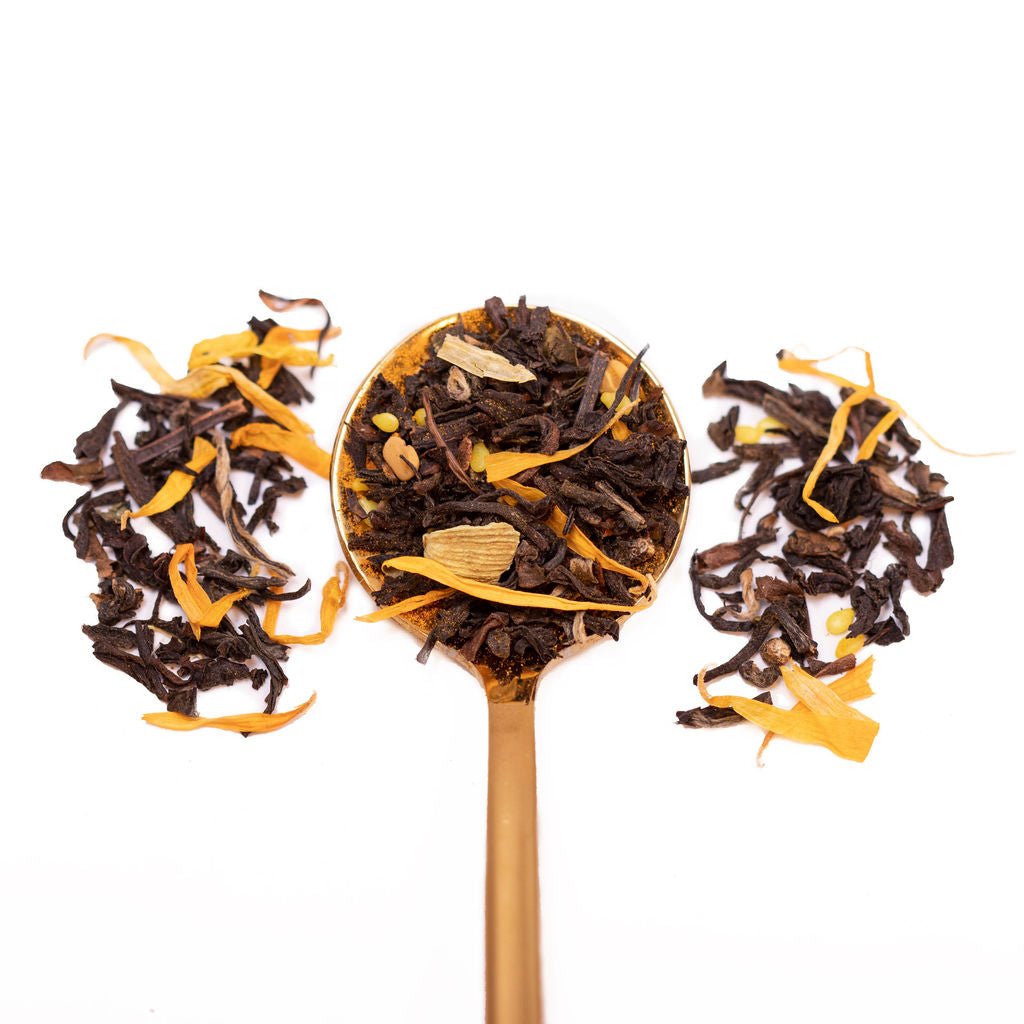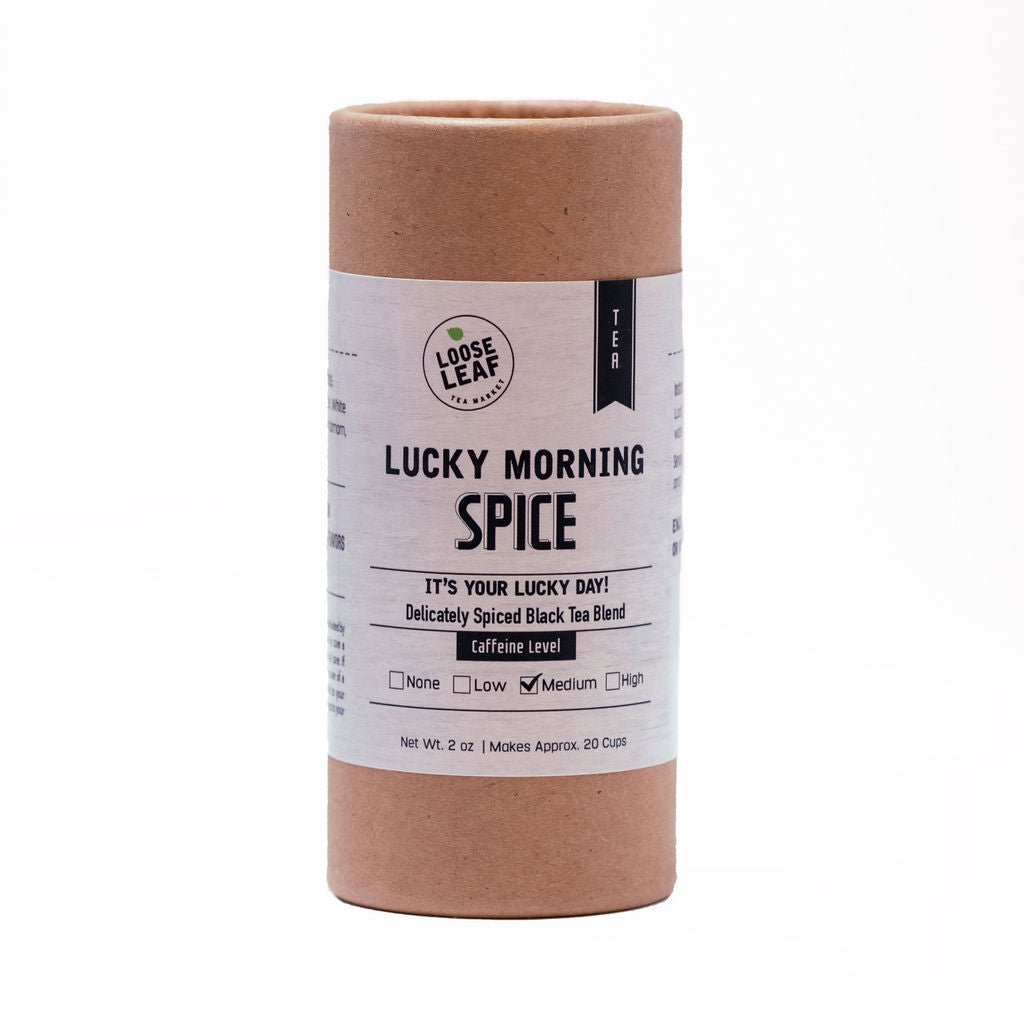 FAQs
CAN I BREW THE TEA LEAVES MORE THAN ONCE?

Yes! In fact, we encourage steeping your tea leaves more than once to explore how our teas change each time you brew them. However, we do recommend adding another minute or two to your total steep time with every new brew.
HOW LONG DOES LOOSE LEAF TEA STAY FRESH?

From the date of purchase, your loose leaf tea will be at peak freshness for a year. We are obsessed with freshness and potency, which is why we make each blend in small batches in our tea store in Phoenix, Arizona.
HOW DO I STORE MY LOOSE LEAF TEA?