Nitey Nite Herbal Tea For Sleep
Regular price

Sale price

$17.99
How we make it!
Deeply relaxing herbal blend for better sleep.
If you experience:
Insomnia, tossing and turning

Racing thoughts that you can't shut off

Too tense to fall asleep

Indigestion that interferes with sleep

Wake up feeling exhausted rather than refreshed
Then it's time for you to try some Nitey Nite tea.
Nitey Nite is a caffeine-free blend of organic herbs that promotes restful sleep without waking up feeling groggy. 
The herbs in Nitey Nite tea help relax the body and mind. Passionflower helps calm racing thoughts and eases worry. Valerian and California poppy are naturally sedating, and the chamomile and spearmint gently relieve stress levels and soothe digestion. Learn more about the botanicals that make this blend so effective.
Try this delicious Coconut-Cinnamon Nitey Nite latte that will help make tonight dreamier.
Ingredients:
Passionflower*, Chamomile*, Valerian*, California Poppy*, Spearmint* or Lemon Balm*, Clove*  (*certified organic)
Caffeine levels: none
Tasting notes: softly herbal and floral, with slightly medicinal depth, and a hint of mint
Brewing Instructions:
Steep a teaspoon of Nitey Nite in a cup of hot water for 5 to 30 minutes.The longer it steeps, the stronger the brew. Strain and enjoy before bedtime; sweeten as desired. 
Click here to read about how to get the sleep you deserve
Shipping

Orders ship within 1 - 3 days.

We will contact you within 24 hours in the event of a back-ordered or out of stock item.

Available carriers are in the United States are USPS, and UPS.

All international orders are processed and fulfilled with DHL or USPS; those customers living outside the US will be responsible for all duties and tariffs depending on your country of origin. Be sure to check with your local Customs Office for additional information.

We offer Route package protection during checkout for a small extra cost to protect your package from loss, theft, or damage. 
Returns

If you're not 100% satisfied with your purchase, we will, with your assistance, resolve the problem easily and quickly. We will issue your choice of a replacement, credit, or refund within 30 days of purchase. Please include a copy of your receipt with the products you wish to return.

We would appreciate a short description of the reason for return; your feedback helps us understand the needs of our valued customers.

As with all products made from agricultural produce, there may be slight variations between batches. We do our best to create consistency in flavor and leaf cut, but there may occasionally be slight variations, depending on the time of harvest, or other factors. These slight differences shouldn't be noticeable to the overall flavor and benefits of the product.

There will be no refunds or credits for custom blends or special orders. 
Share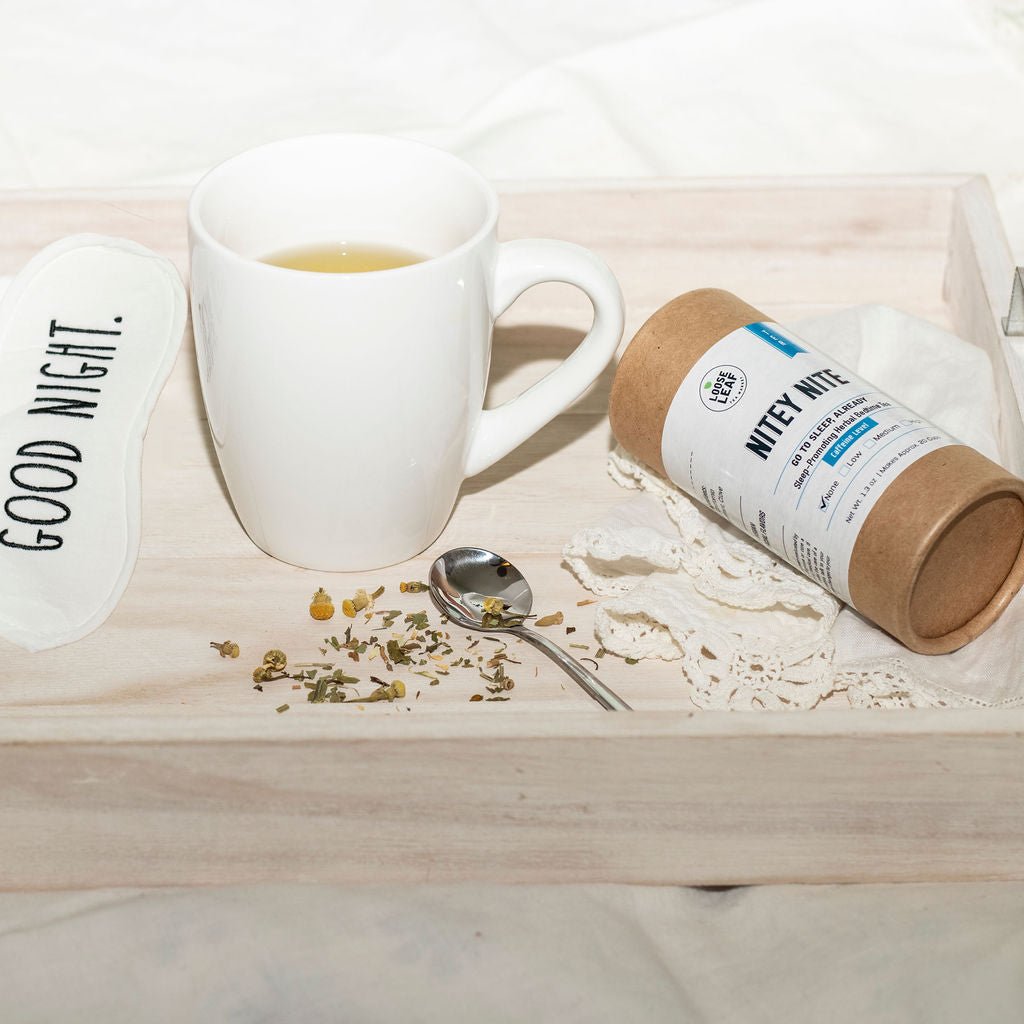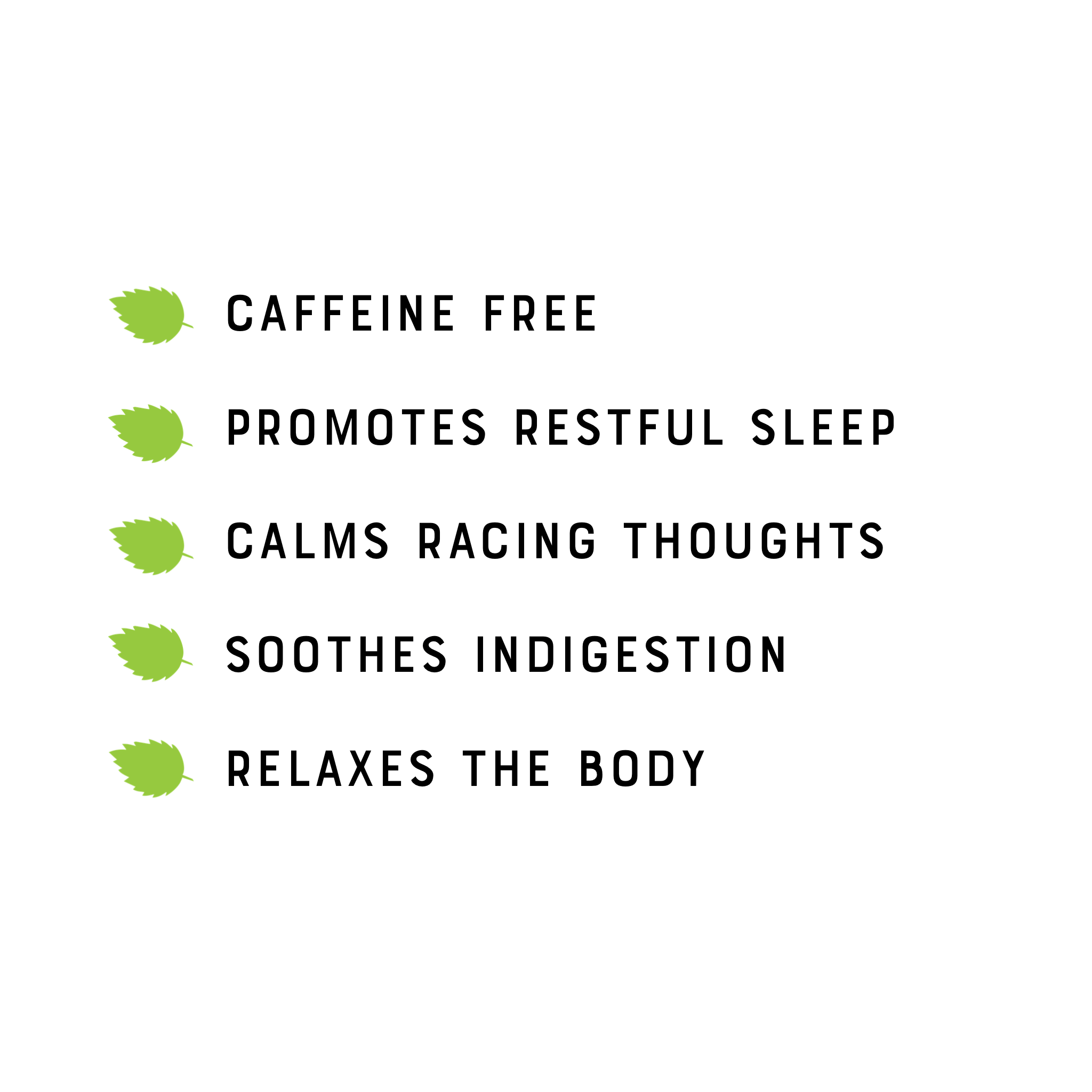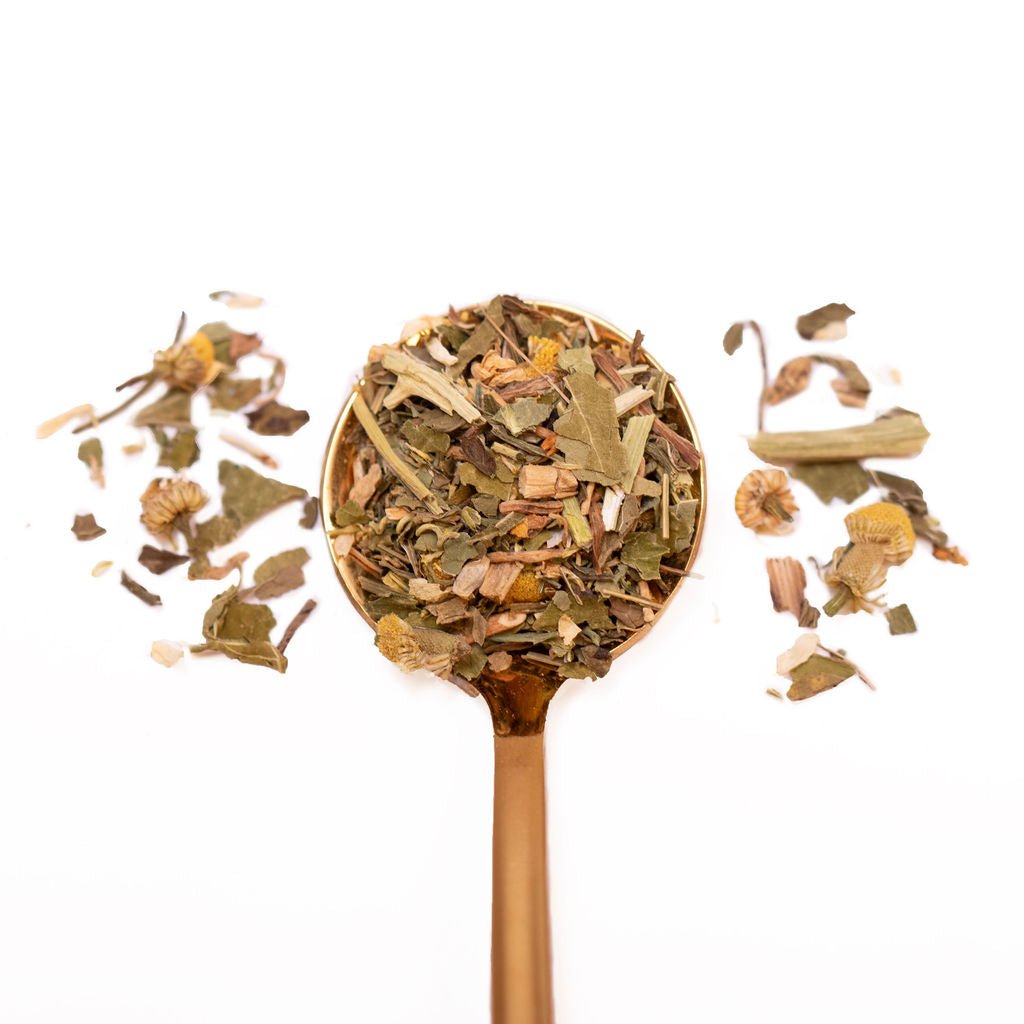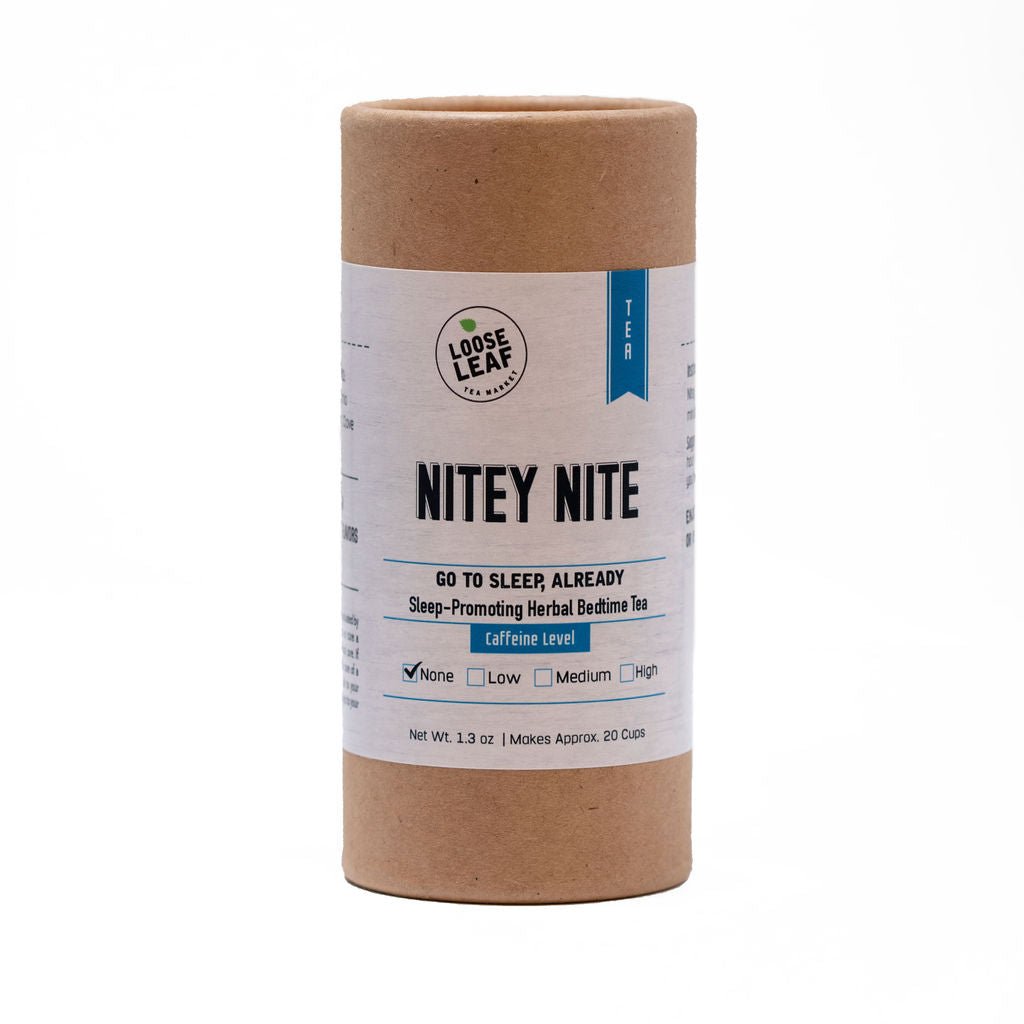 Calming
Started drinking this every night before bed. Had been under tremendous stress and my brain couldn't turn off. If I time it about 60-90 minutes before bed, I can settle down easily and sleep comes a lot quicker.
I love the soothing taste. I drink it about an hour before bed and have been getting better sleep since I started drinking it. I was given a couple samples of other teas as well. The anxiety tea helped calm me down a little. I'll have to purchase that one next.
Sweet Dreams!
Loose Leaf Tea Market has the freshest teas. As soon as you open the bag the scent of the fresh, vibrant herbs fills your senses. I brew this delightful tea every evening as part of my wind down routine and it takes me to a dreamy place. Don't order from a big chain store as their teas have been sitting in a warehouse. This is the best tea market available.
Great tea
It works within 30 mins and is very calming. It helps with staying asleep as well.
I've been sleeping great
I love drinking a cup of this tea each night. It has really helped me sleep better.
FAQs
CAN I BREW THE TEA LEAVES MORE THAN ONCE?

Yes! In fact, we encourage steeping your tea leaves more than once to explore how our teas change each time you brew them. However, we do recommend adding another minute or two to your total steep time with every new brew.
HOW LONG DOES LOOSE LEAF TEA STAY FRESH?

From the date of purchase, your loose leaf tea will be at peak freshness for a year. We are obsessed with freshness and potency, which is why we make each blend in small batches in our tea store in Phoenix, Arizona.
HOW DO I STORE MY LOOSE LEAF TEA?