Better Sleep Tea Bundle
Regular price

Sale price

$33.00
How we make it!
Start betting better sleep now with these superstar sleepy tea blends Lush Lavender and Nitey Nite!
Lush Lavender is the perfect tea to soothe away the stress of the day and release tension from body and mind. This tea brews up into a gorgeous deep blue color, and the flavor is rich and smooth, with a hint of natural sweetness, and a fragrant lavender finish. Drink Lush Lavender any time you want to relax. Perfect for the evening, or any time you want to relax chill. 
The botanicals used in Nitey Nite tea promote deep, restful sleep by lulling the body and mind. Drink a warm mug before bed to quiet racing thoughts, ease tension, and settle the digestion. Unlike sleep medications which force your body to sleep, Nitey Nite works with your body naturally. Instead of waking up feeling exhausted and groggy, you might feel more alert and refreshed after drinking Nitey Nite before bed.
For best results:
Drink Lush Lavender during the afternoon and evening to unwind and release tension well in advance of bedtime. When you drink relaxing teas earlier in the day, your body will be more relaxed, and won't be all wound up when bedtime rolls around. Lush Lavender can be enjoyed both hot or chilled, and it makes a beautiful tea latte when mixed with your favorite milk. 
Drink Nitey Nite 30 to 60 minutes before bedtime. To enhance the effectiveness, dim the lights, and avoid stimulating activities while you sip your tea. Read a book, listen to calming music, or spend a little time journaling, which is especially helpful when your mind is racing and you need to quiet the mental chatter. If you find yourself waking during the night, keep a cup of Nitey Nite by your bed, and sip on it when you wake up, to soothe yourself back to sleep.
Lush Lavender ingredients: Butterfly Blue Pea Flower*, Lemongrass*, Lavender*, Lemon Verbena*, Hibiscus*  (*certified organic)
Nitey Nite ingredients: Passionflower*, Valerian*, California Poppy*, Chamomile* Spearmint* or Lemon Balm*, Clove*   (*certified organic)
Brewing instructions are so easy: Steep 1 teaspoon of the tea leaves in 1 cup (8 ounces) of hot water for 5 minutes or longer.
Enjoy your tea in one of these cozy ceramic mugs with a built-in tea infuser 
*This information has not been evaluated by the FDA, and is not intended to diagnose or cure a medical issue, or replace professional medical care. If you are pregnant or nursing, are under the care of a physician, or on prescription medication, talk to your health care provider before making any changes to your diet or routine.
Shipping

Orders ship within 1 - 3 days.

We will contact you within 24 hours in the event of a back-ordered or out of stock item.

Available carriers are in the United States are USPS, and UPS.

All international orders are processed and fulfilled with DHL or USPS; those customers living outside the US will be responsible for all duties and tariffs depending on your country of origin. Be sure to check with your local Customs Office for additional information.

We offer Route package protection during checkout for a small extra cost to protect your package from loss, theft, or damage. 
Returns

If you're not 100% satisfied with your purchase, we will, with your assistance, resolve the problem easily and quickly. We will issue your choice of a replacement, credit, or refund within 30 days of purchase. Please include a copy of your receipt with the products you wish to return.

We would appreciate a short description of the reason for return; your feedback helps us understand the needs of our valued customers.

As with all products made from agricultural produce, there may be slight variations between batches. We do our best to create consistency in flavor and leaf cut, but there may occasionally be slight variations, depending on the time of harvest, or other factors. These slight differences shouldn't be noticeable to the overall flavor and benefits of the product.

There will be no refunds or credits for custom blends or special orders. 
Share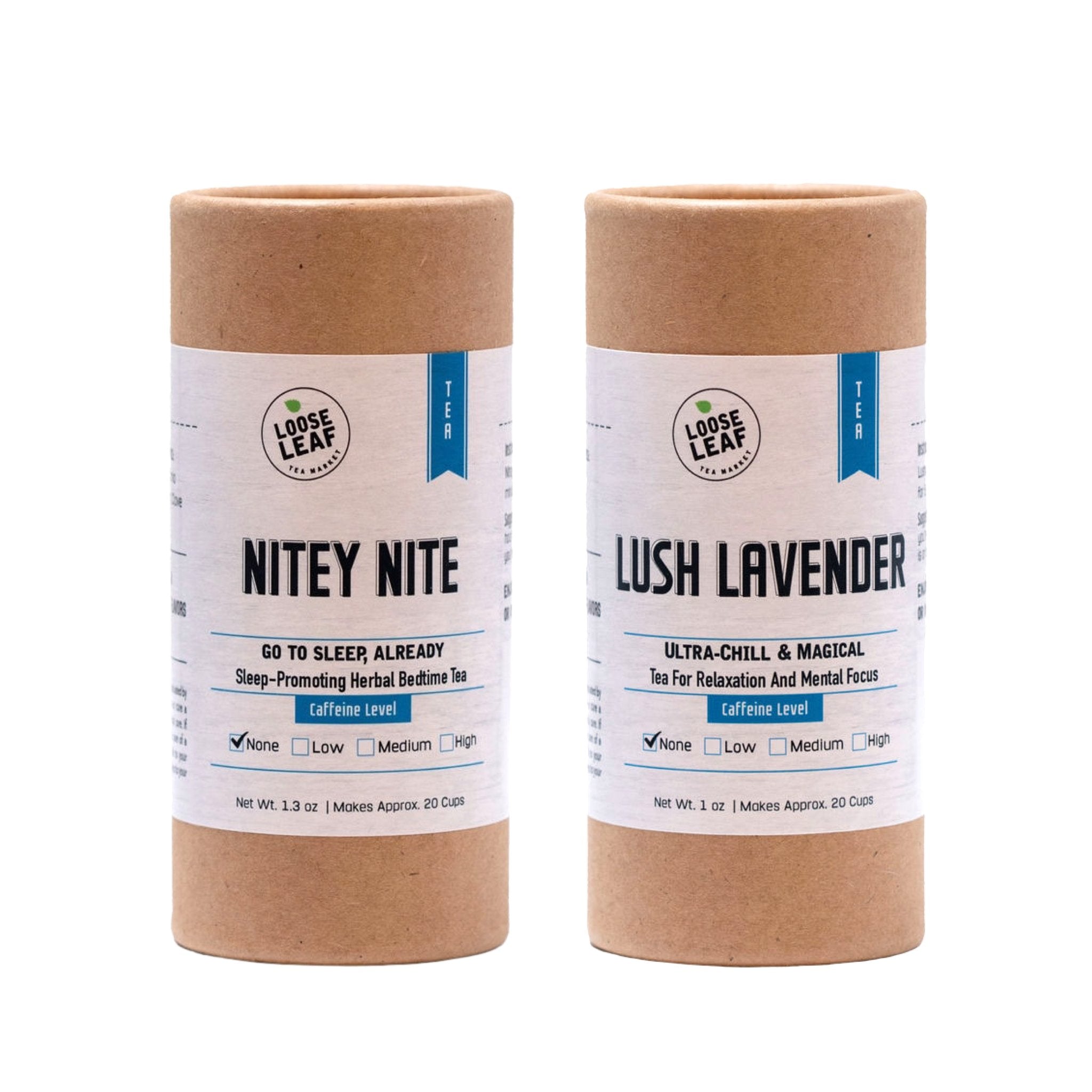 Love this company!
I have been so happy with every order I've placed. I love all of the teas.
FAQs
CAN I BREW THE TEA LEAVES MORE THAN ONCE?

Yes! In fact, we encourage steeping your tea leaves more than once to explore how our teas change each time you brew them. However, we do recommend adding another minute or two to your total steep time with every new brew.
HOW LONG DOES LOOSE LEAF TEA STAY FRESH?

From the date of purchase, your loose leaf tea will be at peak freshness for a year. We are obsessed with freshness and potency, which is why we make each blend in small batches in our tea store in Phoenix, Arizona.
HOW DO I STORE MY LOOSE LEAF TEA?