Anxiety Relief Tea
Regular price

Sale price

$17.99
Herbal Tea for Easing Stress and Calming Anxious Thoughts
Embrace the calming effects of our Anxiety Relief Tea if you've experienced:
Unfounded fears, feelings of panic
Stress-induced stomach discomfort
Tension, agitation
Overwhelming emotions
Anxiety Relief is a harmonious blend of organic herbs carefully curated to help alleviate stress, tension, and anxious feelings. It's the perfect soothing companion when you're wound tight and yearning for tranquility. With its refreshing minty flavor, it not only comforts your mind but also settles your stomach.  
Learn more about the herbs that make this blend so powerful.
Anticipating a stressful day? Brew a thermos of this soothing tea, sipping it periodically to maintain your serenity throughout the day.
Now you can quit freaking out over everything.
(Note: this product is very similar to Zen AF, in case you were thinking about trying both. I would get one or the other.)
Ingredients
Lemon Balm*, Peppermint*, Hawthorn berry, leaf and flower*, Kava Kava, Valerian*, Skullcap*   (*certified organic)
Caffeine levels: none
Tasting notes: soothing mint flavor, with deeper herbal notes
Brewing Instructions
Steep one tablespoon of Anxiety Relief in 12 ounces hot water for 5 minutes. Enjoy hot or iced.
Suggested Use
Drink a cup of Anxiety Relief anytime you feel stressed, tense, anxious, or uptight. Have a sip, take a few deep breaths, and relax. 
Shipping

Orders ship within 1 - 3 days.

We will contact you within 24 hours in the event of a back-ordered or out of stock item.

Available carriers are in the United States are USPS, and UPS.

All international orders are processed and fulfilled with DHL or USPS; those customers living outside the US will be responsible for all duties and tariffs depending on your country of origin. Be sure to check with your local Customs Office for additional information.

We offer Route package protection during checkout for a small extra cost to protect your package from loss, theft, or damage. 
Returns

If you're not 100% satisfied with your purchase, we will, with your assistance, resolve the problem easily and quickly. We will issue your choice of a replacement, credit, or refund within 30 days of purchase. Please include a copy of your receipt with the products you wish to return.

We would appreciate a short description of the reason for return; your feedback helps us understand the needs of our valued customers.

As with all products made from agricultural produce, there may be slight variations between batches. We do our best to create consistency in flavor and leaf cut, but there may occasionally be slight variations, depending on the time of harvest, or other factors. These slight differences shouldn't be noticeable to the overall flavor and benefits of the product.

There will be no refunds or credits for custom blends or special orders. 
Share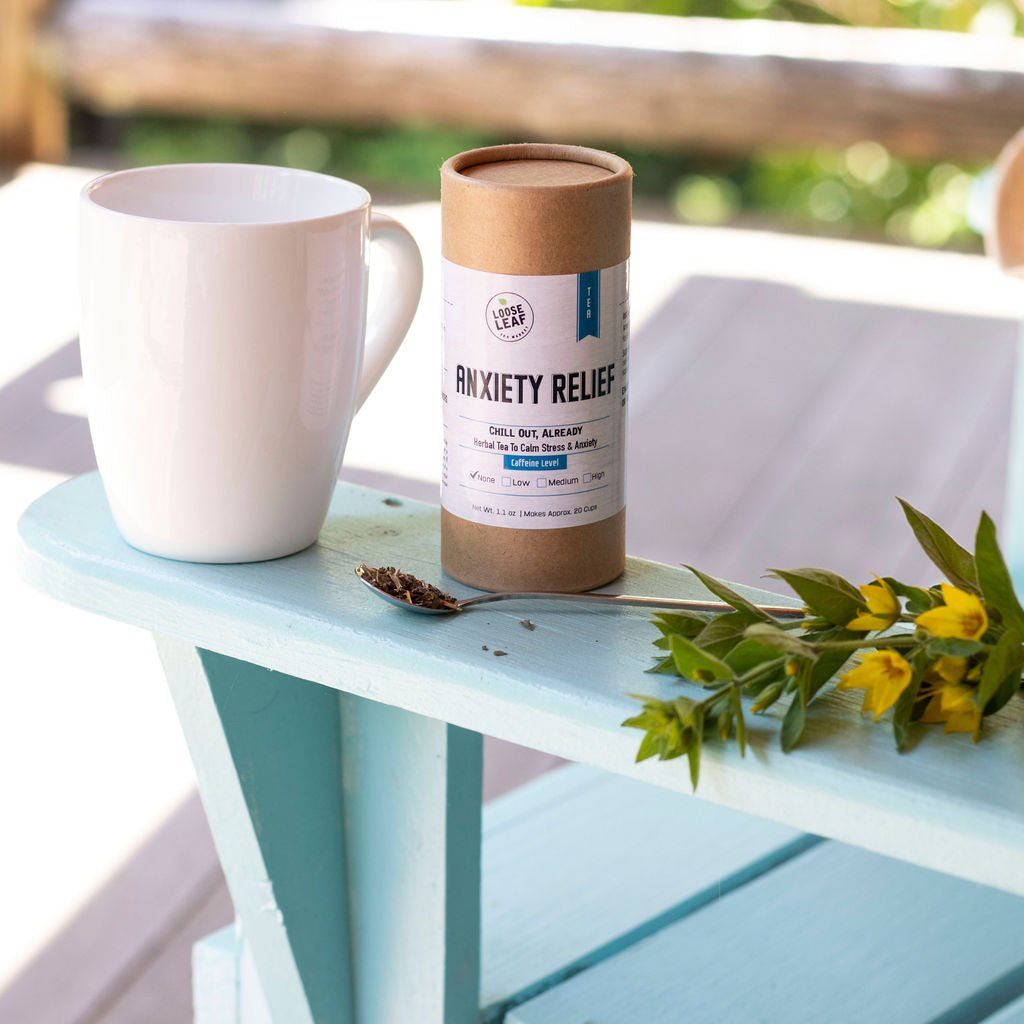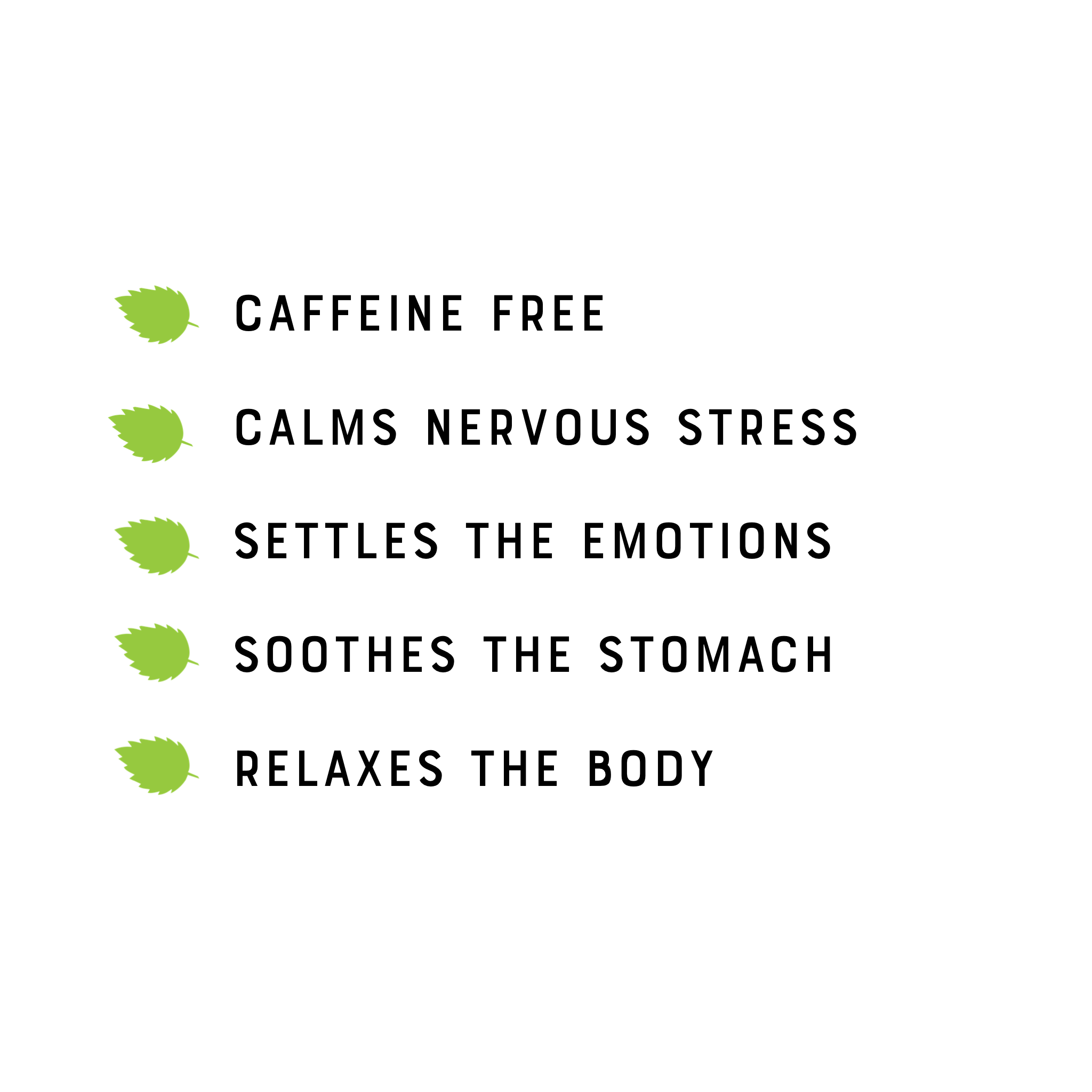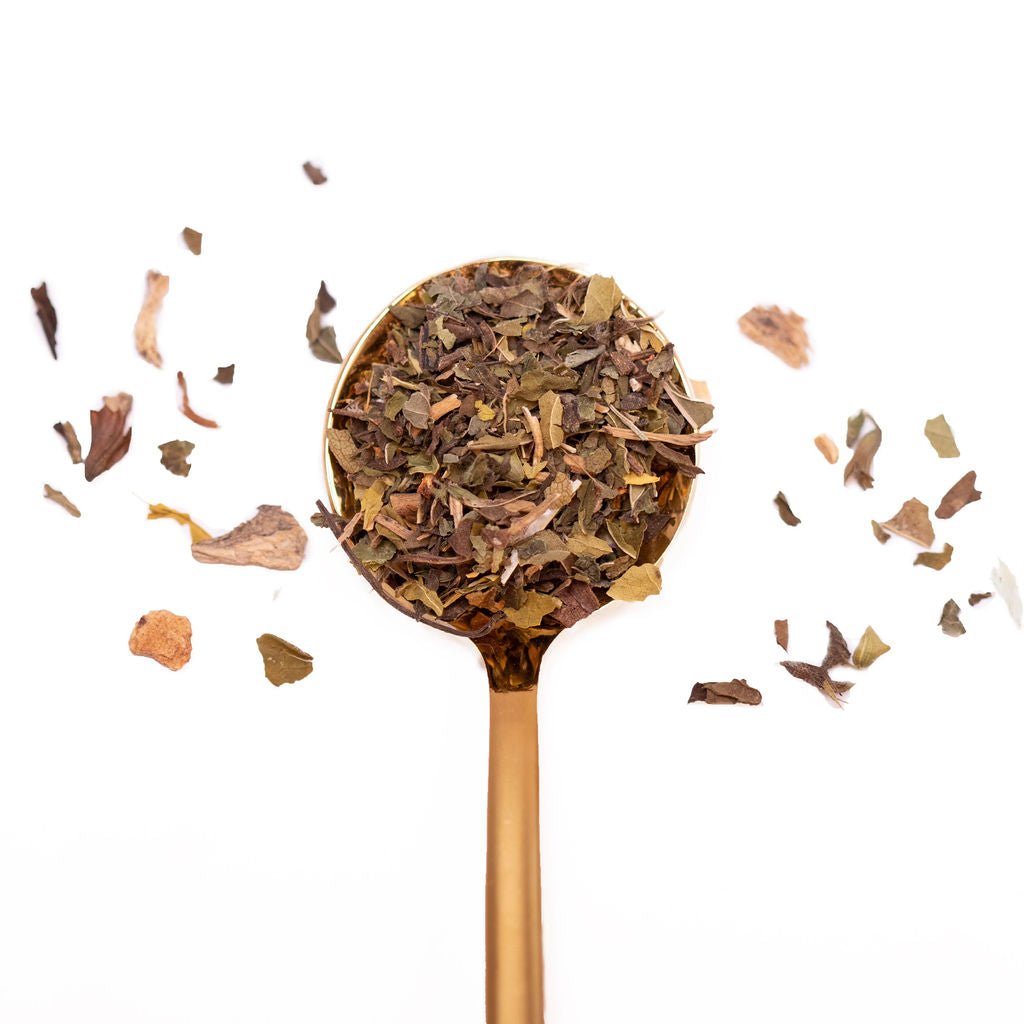 Anxiety Relief
I have tried this tea and love it! I gave my daughter a sample and she loves it too.
Stress Relief
Great tea to ease the mind and soul from stressor! I'm so glad I found it!
A Nice Relaxing Tea Break
I love Anxiety Relief tea! I start every morning with it!
Anxiety Relief
Great!! Staff is very friendly helpful and knowledgeable.
Thank you Julie! We look forward to seeing you again soon!
-Nick
Calms my runaway heart
I am on the path of better health through natural means in addition to regular visits to my doctors. I am very grateful for Anxiety Relief. It is nice to hold the warm cup, while I rest and give my heart Reiki. I also found your description and youtube video helpful, educating me about the symptoms of panic attacks.
Hi Donna!
We're so glad that you are getting great results from Anxiety Relief Tea. You're so right to emphasize the importance of self-care.
We wish you abundant health and happiness :)
Warmest wishes,
Kita
FAQs
CAN I BREW THE TEA LEAVES MORE THAN ONCE?

Yes! In fact, we encourage steeping your tea leaves more than once to explore how our teas change each time you brew them. However, we do recommend adding another minute or two to your total steep time with every new brew.
HOW LONG DOES LOOSE LEAF TEA STAY FRESH?

From the date of purchase, your loose leaf tea will be at peak freshness for a year. We are obsessed with freshness and potency, which is why we make each blend in small batches in our tea store in Phoenix, Arizona.
HOW DO I STORE MY LOOSE LEAF TEA?