Inflammation Relief Herbal Tea
Regular price

Sale price

$15.99
How we make it!
Soothing herbal blend for stress and inflammation
If this is you:
Dealing with inflammation
Have allergies and sensitivities
Stressed, tense, upset stomach
Need help recovering after sports or working out
Inflammation Relief was created with you in mind.
Inflammation Relief is a tasty organic caffeine free tea that's soothing and quieting to inflammation, the nerves, stress, upset tummy, monthly cramps, and allergies. Inflammation can start in the digestive tract from a food sensitivity and then progress into chronic inflammation. Other common causes of inflammation include illness, chronic stress, injury, and exposure to toxins.
People who love this tea include athletes, allergy sufferers, folks under stress, and anyone who wants to feel clear and relaxed.
Ingredients:
Tulsi (Holy Basil)*, Chamomile,* Chrysanthemum*, Peppermint*, Lavender*, Rose petals*, Calendula*  (*certified organic)
Caffeine levels: none
Tasting notes: soothing herbal flavor
Brewing instructions:
Steep a teaspoon of Inflammation relief in a cup of hot water for 5 minutes or more. Adjust amount and steeping time to personal preference. You can drink this as an iced tea too. Here are a few fun garnishes to add to your iced tea pitcher that will complement the benefits of the tea as well as the flavor: fresh basil leaves, mint leaves, orange slices, fresh unsprayed rose petals, and lemon wedges. 
Shipping

Orders ship within 1 - 3 days.

We will contact you within 24 hours in the event of a back-ordered or out of stock item.

Available carriers are in the United States are USPS, and UPS.

All international orders are processed and fulfilled with DHL or USPS; those customers living outside the US will be responsible for all duties and tariffs depending on your country of origin. Be sure to check with your local Customs Office for additional information.

We offer Route package protection during checkout for a small extra cost to protect your package from loss, theft, or damage. 
Returns

If you're not 100% satisfied with your purchase, we will, with your assistance, resolve the problem easily and quickly. We will issue your choice of a replacement, credit, or refund within 30 days of purchase. Please include a copy of your receipt with the products you wish to return.

We would appreciate a short description of the reason for return; your feedback helps us understand the needs of our valued customers.

As with all products made from agricultural produce, there may be slight variations between batches. We do our best to create consistency in flavor and leaf cut, but there may occasionally be slight variations, depending on the time of harvest, or other factors. These slight differences shouldn't be noticeable to the overall flavor and benefits of the product.

There will be no refunds or credits for custom blends or special orders. 
Share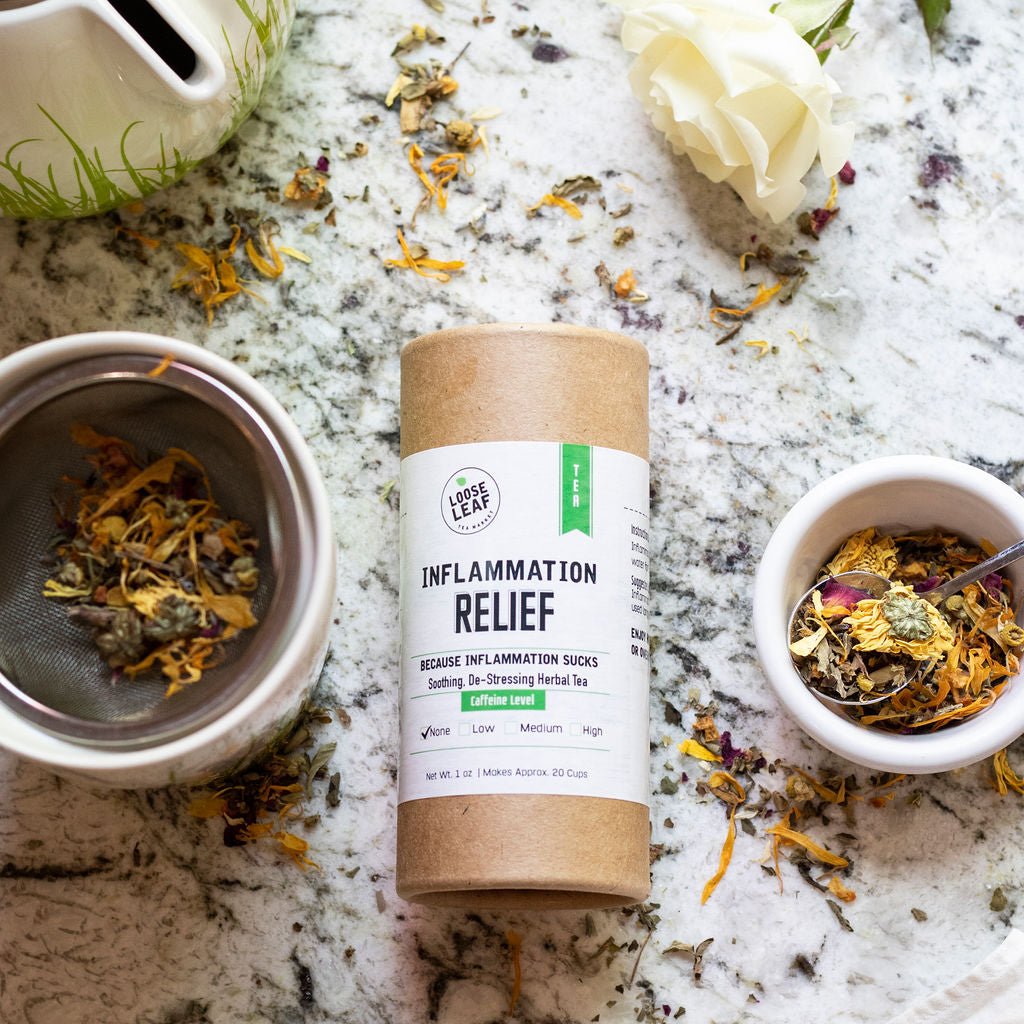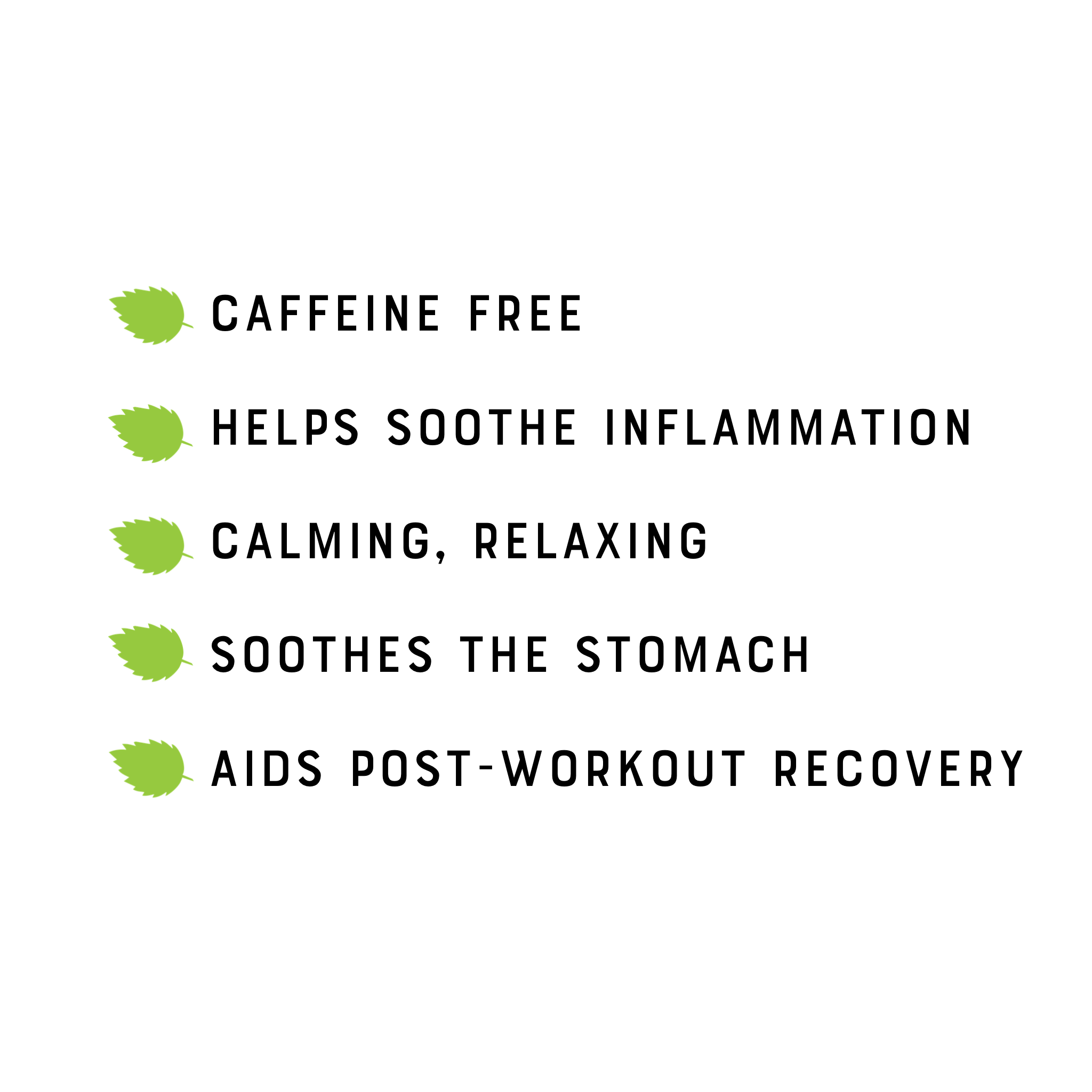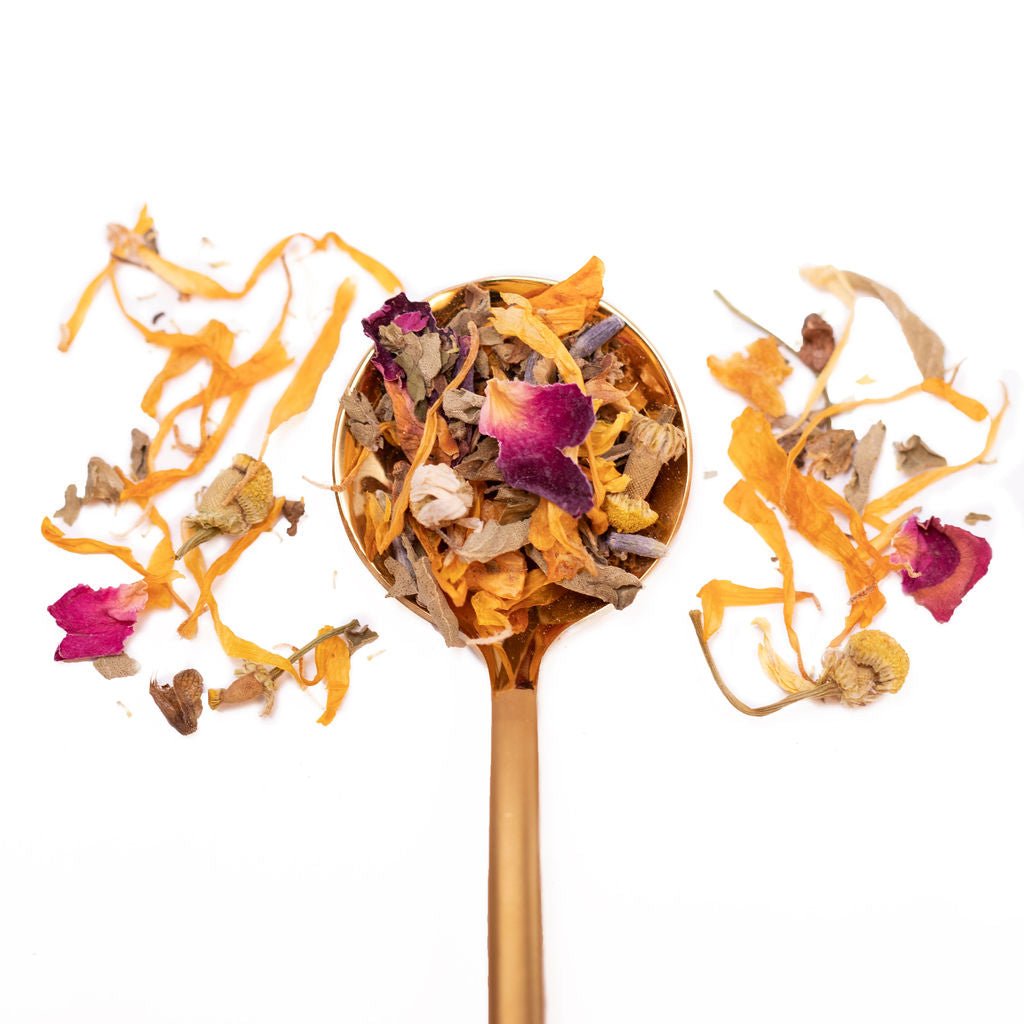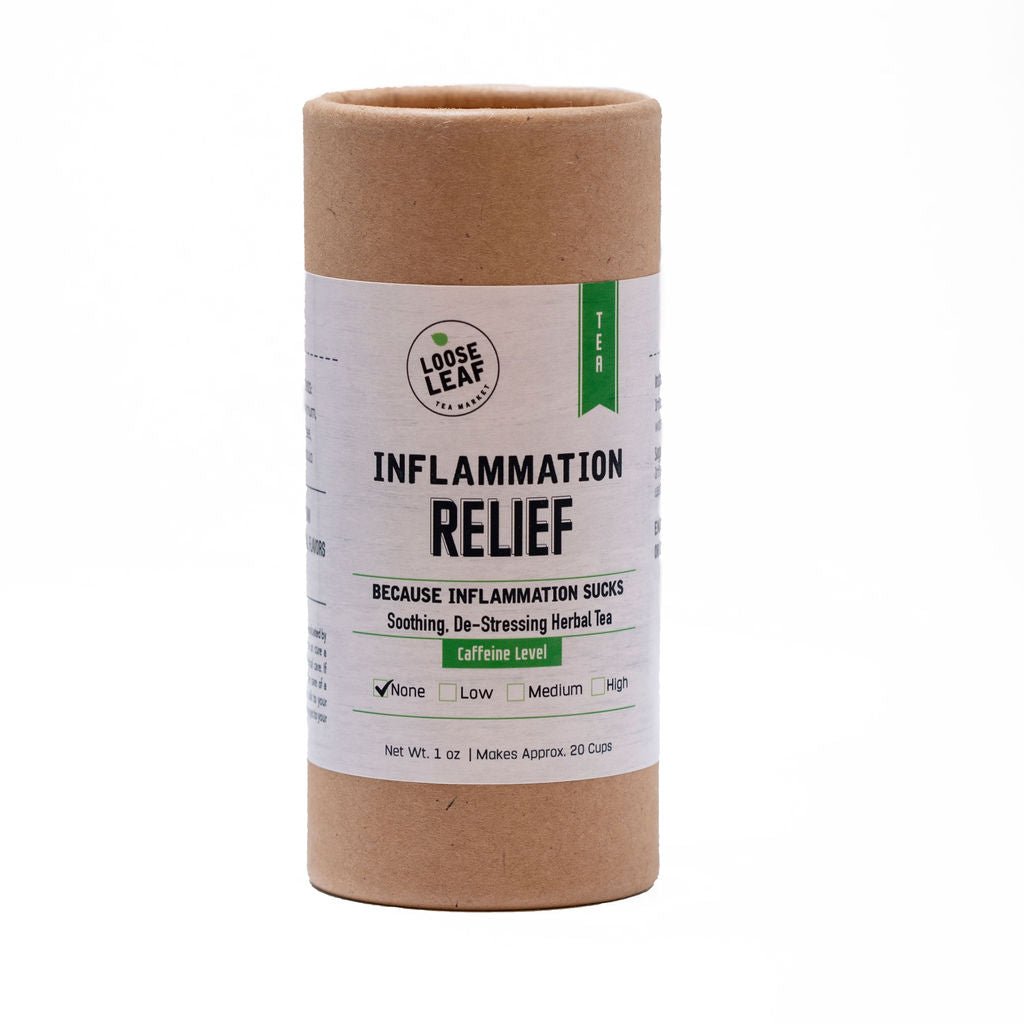 Ambrosial Tea
This is such a good tea to have any time of day. I love the taste and its anti-inflammatory properties are great. I highly recommend!
Weak flavor, expensive.
Did not work for my inflammation and have to use double amount to get any flavor thus very expensive.
Holy Basil. A Miracle Cure.
This delicious tea tastes lovely and the blended herbs complement each for a nice cup of tea. The holy basil helps my arthritis symptoms and helps manage my daily pain. I true miracle in a cup. It has become my 2 cups a day daily staple.
FAQs
CAN I BREW THE TEA LEAVES MORE THAN ONCE?

Yes! In fact, we encourage steeping your tea leaves more than once to explore how our teas change each time you brew them. However, we do recommend adding another minute or two to your total steep time with every new brew.
HOW LONG DOES LOOSE LEAF TEA STAY FRESH?

From the date of purchase, your loose leaf tea will be at peak freshness for a year. We are obsessed with freshness and potency, which is why we make each blend in small batches in our tea store in Phoenix, Arizona.
HOW DO I STORE MY LOOSE LEAF TEA?