Coffee Quitter Tea Blend
Regular price

Sale price

$20.99
How we make it!
Rich, smooth puehr blend
Do any of these statements describe you?
Hopelessly hooked on coffee, and want it to end
Coffee irritates your stomach
Dragging in the morning
Feeling older than your years
Coffee Quitter will help you quit your coffee jones, if you've been looking for a way out of the same old grind (pun intended). The flavor is similar to a light roast, but ultra-smooth, rich, and dark, and with enough caffeine to avoid a headache that often accompanies cold turkey caffeine deprivation. It's energizing without causing the jitters, and promotes a feeling of mental focus and alertness.
However, Coffee Quitter can be enjoyed for its own sake. Not only is it a hearty and satisfying brew, it's loaded with gut-friendly goodness. Puerh is made from fermented tea leaves, and is soothing to the stomach. It is believed to promote healthy gut flora and support normal cholesterol levels. Dandelion root is a natural digestive tonic, and supports liver health. You've heard of Ginkgo being good for the brain, right? Who doesn't want to help their brain be healthy, especially if you're over 50. With or without a coffee habit, this tea is a must for the morning.
Ingredients:
Puerh*, Roasted Dandelion Root*, Ginkgo biloba*  (certified organic)
Caffeine levels: low - medium
Tasting notes: rich, dark, earthy, and smooth, with notes of chocolate, mushroom, and caramel
Brewing Instructions:
Steep a teaspoon of Coffee Quitter in one cup of just below boiling water for 1 to 10 minutes. You can re-steep this tea multiple times and enjoy it all day. Adjust amounts and steeping time to preference. Heavy black coffee drinkers might want to prepare this tea a little stronger and use 1 Tablespoon per cup.
Shipping

Orders ship within 1 - 3 days.

We will contact you within 24 hours in the event of a back-ordered or out of stock item.

Available carriers are in the United States are USPS, and UPS.

All international orders are processed and fulfilled with DHL or USPS; those customers living outside the US will be responsible for all duties and tariffs depending on your country of origin. Be sure to check with your local Customs Office for additional information.

We offer Route package protection during checkout for a small extra cost to protect your package from loss, theft, or damage. 
Returns

If you're not 100% satisfied with your purchase, we will, with your assistance, resolve the problem easily and quickly. We will issue your choice of a replacement, credit, or refund within 30 days of purchase. Please include a copy of your receipt with the products you wish to return.

We would appreciate a short description of the reason for return; your feedback helps us understand the needs of our valued customers.

As with all products made from agricultural produce, there may be slight variations between batches. We do our best to create consistency in flavor and leaf cut, but there may occasionally be slight variations, depending on the time of harvest, or other factors. These slight differences shouldn't be noticeable to the overall flavor and benefits of the product.

There will be no refunds or credits for custom blends or special orders. 
Share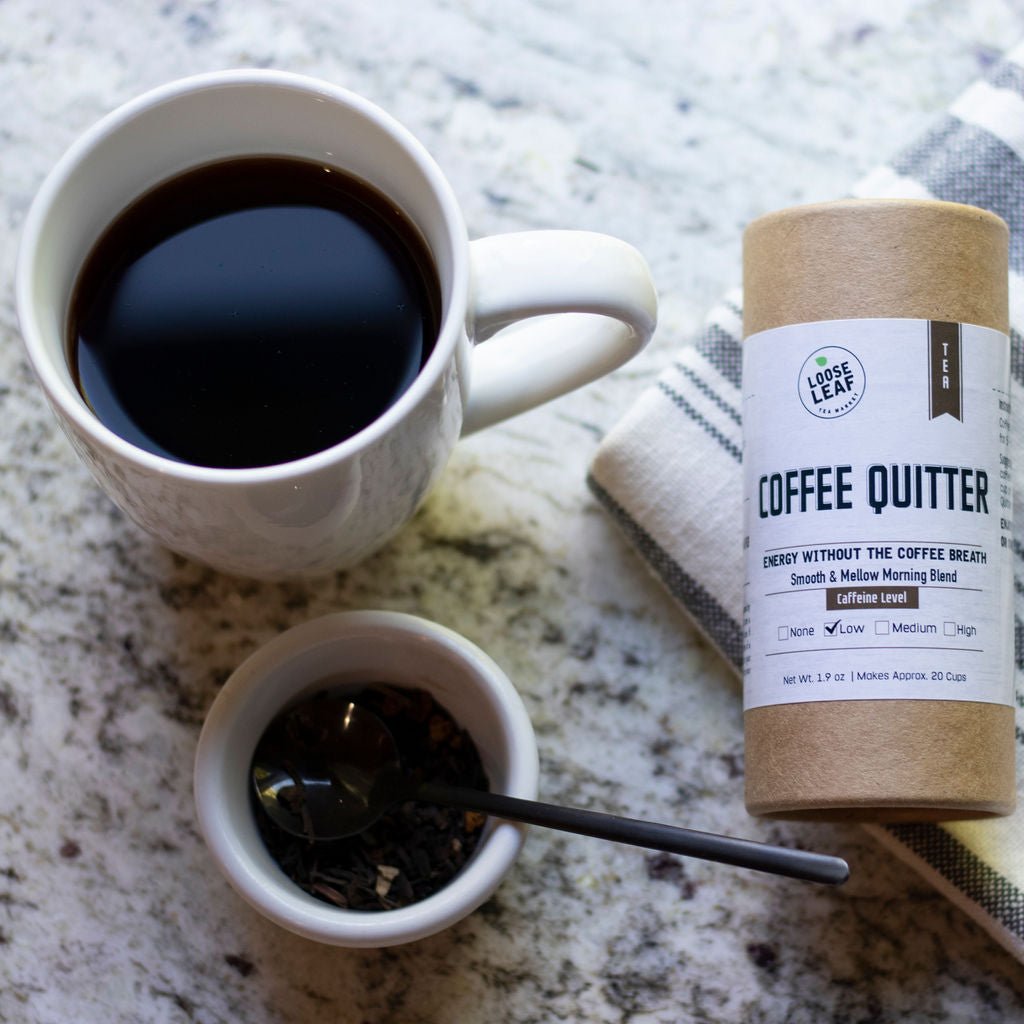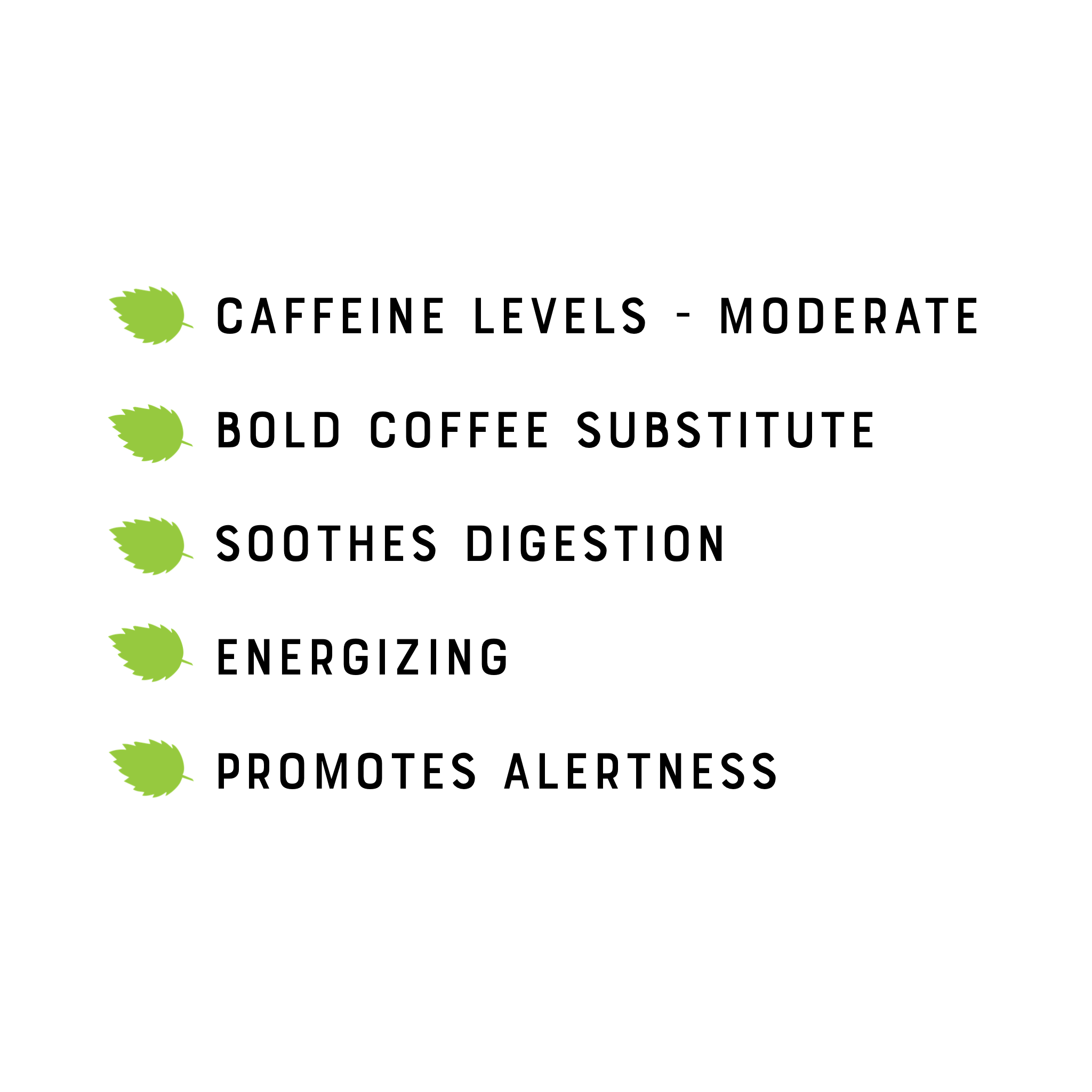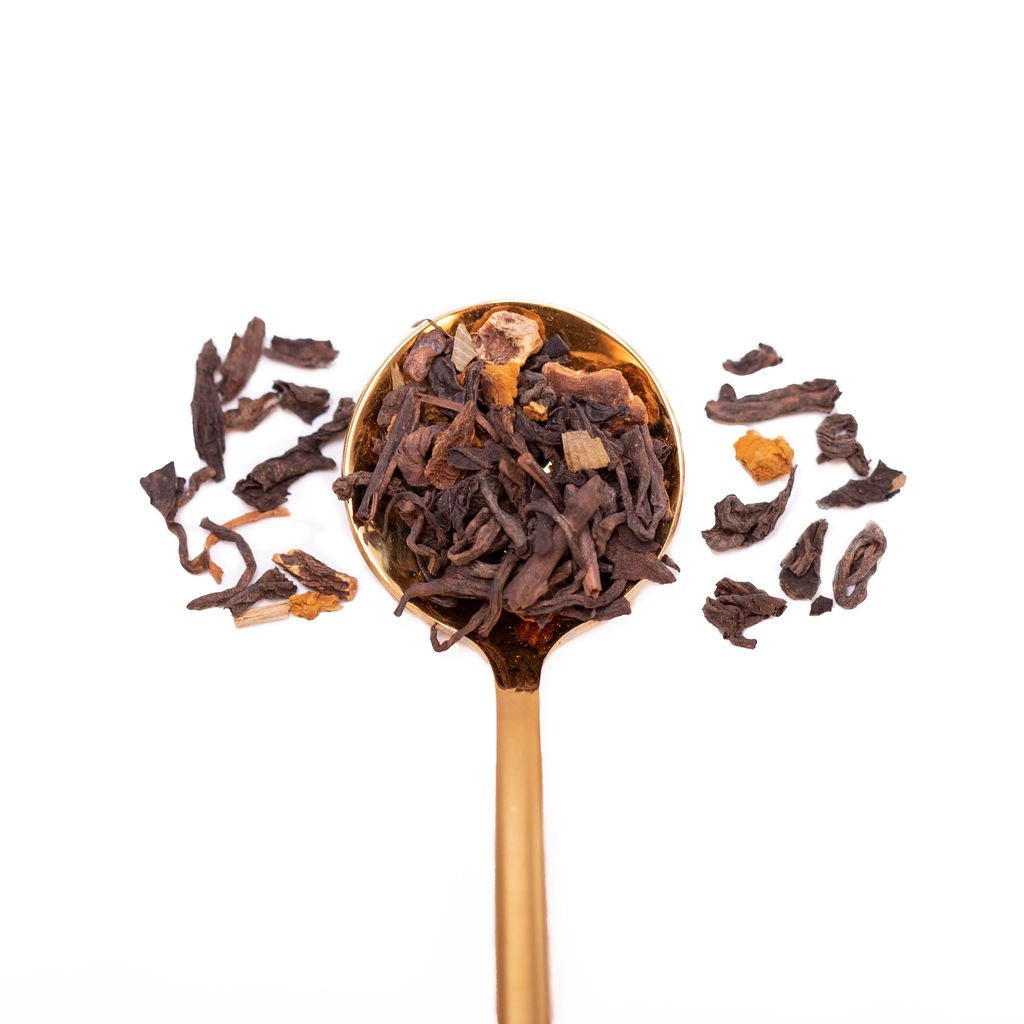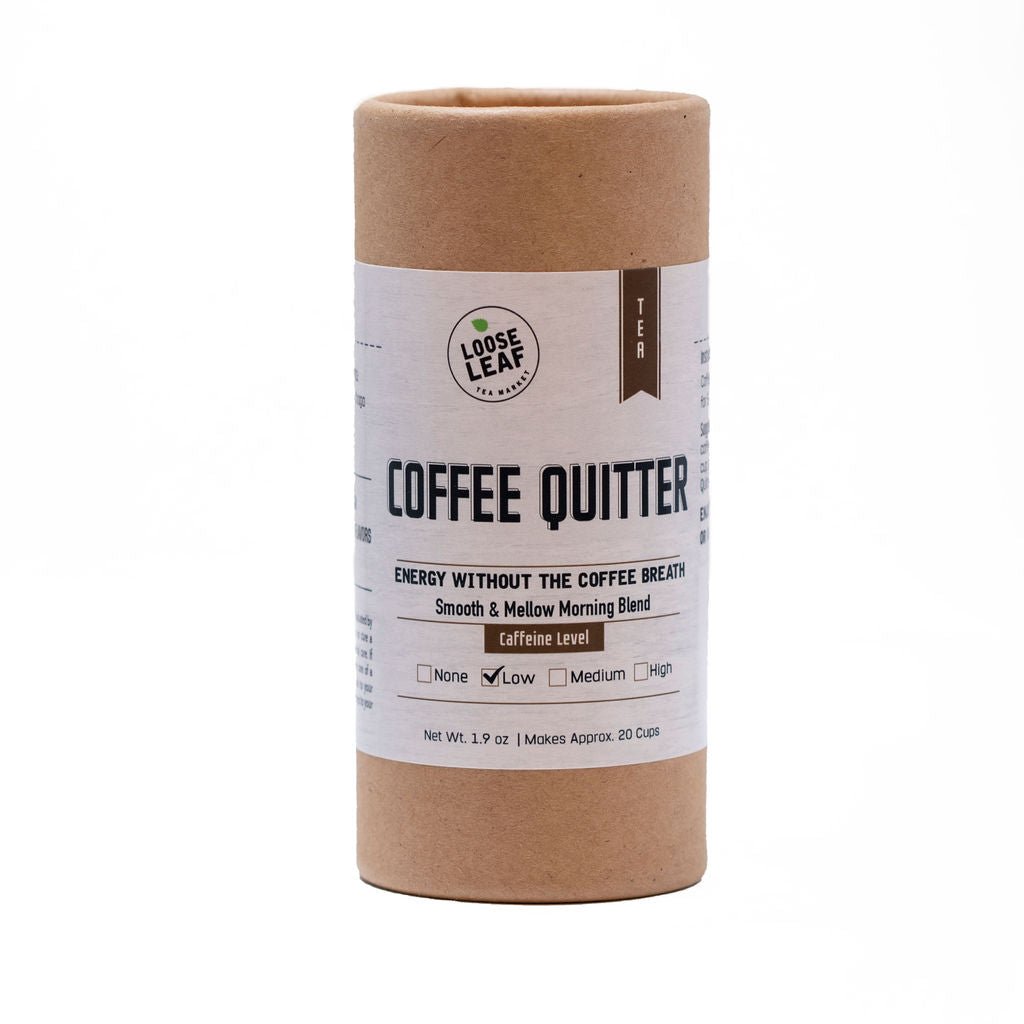 Selling in Bulk for a discount
I love the tea! It is one of the best replacements for coffee that I've found! Lately, I've been drinking it iced with Cashew creamer and boiling also the Chai leafs with it, it's great. LLTM also has fantastic Customer service! My only complaint is the cost for size, I do reuse my loose leaf teas. However, the cost is still high for me. Selling in Bulk for a discount would a fantastic way to appreciate loyal customers .
Oh. My. Word.
THIS was NOT what I was expecting. It was even BETTER!!! I'm not a tea drinker and I want to cut down on my coffee intake. So, this was the way to go. You still get a "steaming cup" in the morning with wonderful flavors and I add some almond creamer to it. DELISH!! Plus, when I received my package there was a HANDWRITTEN note. HANDWRITTEN!! Who does that anymore?! It was so nice and I will definitely be ordering from them again. Please don't stop with the handwritten notes, it was a delight to get!
One of my favorites!!!
I absolutely ADORE this tea. They make no joke when saying it's like coffee--it truly does taste like a light roast and give you the energy boost! But it's way better and for me, my heart doesn't race like it does with coffee. I drank it for a 13 hour shift once at 10am, and still ready and rocking by 6pm. Love this stuff. I haven't been able to purchase more just yet, but I'm so excited for the chance because it is on of my all time favorites. I love the roasted flavor (I steep mine for 8-10 mins), the strength, and the body of this tea. 5 stars!
FAQs
CAN I BREW THE TEA LEAVES MORE THAN ONCE?

Yes! In fact, we encourage steeping your tea leaves more than once to explore how our teas change each time you brew them. However, we do recommend adding another minute or two to your total steep time with every new brew.
HOW LONG DOES LOOSE LEAF TEA STAY FRESH?

From the date of purchase, your loose leaf tea will be at peak freshness for a year. We are obsessed with freshness and potency, which is why we make each blend in small batches in our tea store in Phoenix, Arizona.
HOW DO I STORE MY LOOSE LEAF TEA?