Sinus Relief Herbal Tea
Regular price

Sale price

$15.99
This minty fresh tea for sinus relief is just the thing you need for sinus congestion

Is it that time of year?

All stuffed up?
Allergy season?
Runny nose?
Sinus Relief might be just the thing to feel more refreshed and smell the roses again. 
Sinus Relief is an organic and caffeine-free blend of minty-fresh herbs to support the sinuses during cold and allergy season. Peppermint and Eucalyptus provide that Arctic blast to breathe easier, Thyme and Oregano help to kill lurking "bad guy" bacteria, and Cinnamon and Ginger warm you up from the inside. It's a fragrant and refreshing tea to help you feel better during cold, flu, and allergy season. 

Ingredients:
Peppermint*, Cinnamon*, Eucalyptus*, Thyme*, Oregano*, Ginger*  (*certified organic)
Caffeine levels: none
Tasting notes: minty, with zesty herbal and spice notes

Brewing Instructions:
Steep a teaspoon of Sinus Relief in a cup of hot water for 5 minutes. Inhale the vapors as the tea steeps.
You can also use the teas as a steam. Place a glass or ceramic bowl on the table, and have a towel handy. Put a scoop of Sinus Relief into the bowl, and pour boiling water over it. Lower your face over the bowl, and cover your head with a towel. Inhale the steam for a few minutes to open up the sinuses. (This also makes a great facial.)


Shipping

Orders ship within 1 - 3 days.

We will contact you within 24 hours in the event of a back-ordered or out of stock item.

Available carriers are in the United States are USPS, and UPS.

All international orders are processed and fulfilled with DHL or USPS; those customers living outside the US will be responsible for all duties and tariffs depending on your country of origin. Be sure to check with your local Customs Office for additional information.

We offer Route package protection during checkout for a small extra cost to protect your package from loss, theft, or damage. 
Returns

If you're not 100% satisfied with your purchase, we will, with your assistance, resolve the problem easily and quickly. We will issue your choice of a replacement, credit, or refund within 30 days of purchase. Please include a copy of your receipt with the products you wish to return.

We would appreciate a short description of the reason for return; your feedback helps us understand the needs of our valued customers.

As with all products made from agricultural produce, there may be slight variations between batches. We do our best to create consistency in flavor and leaf cut, but there may occasionally be slight variations, depending on the time of harvest, or other factors. These slight differences shouldn't be noticeable to the overall flavor and benefits of the product.

There will be no refunds or credits for custom blends or special orders. 
Share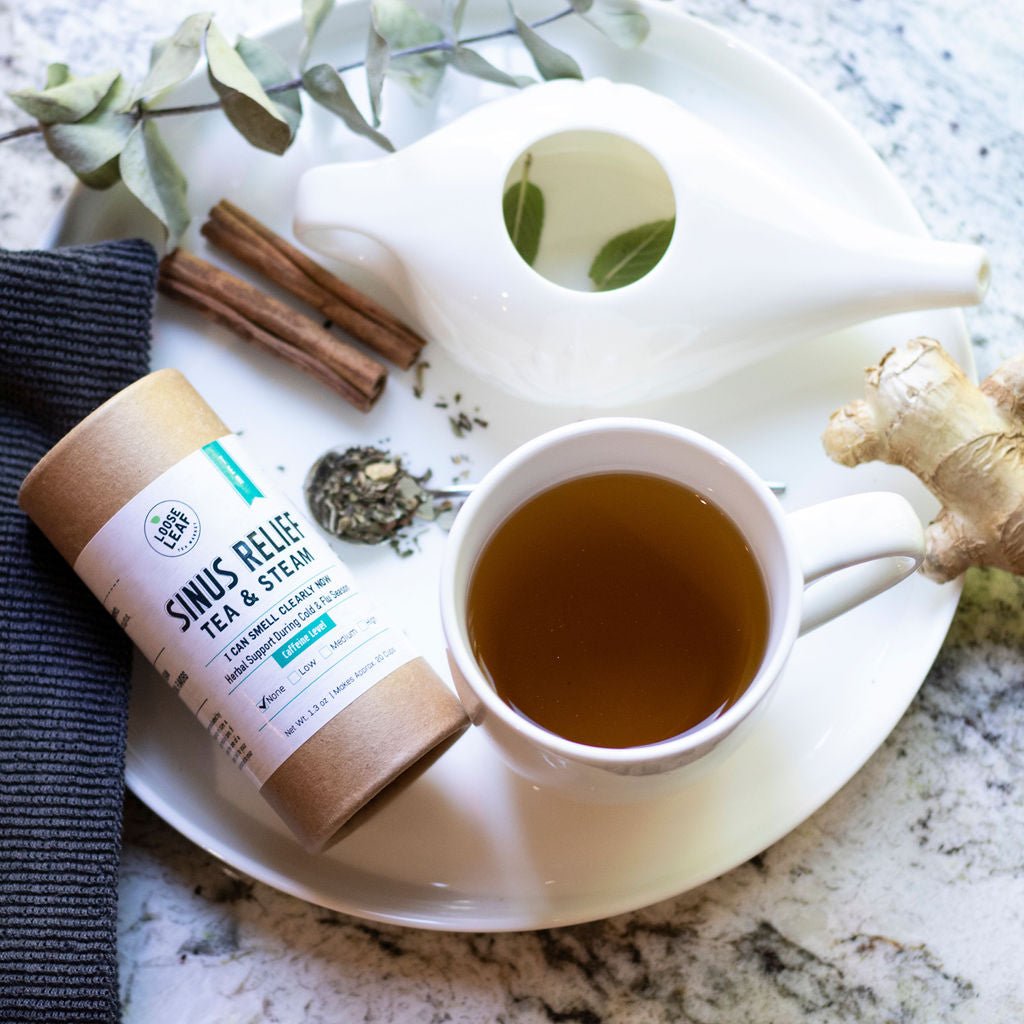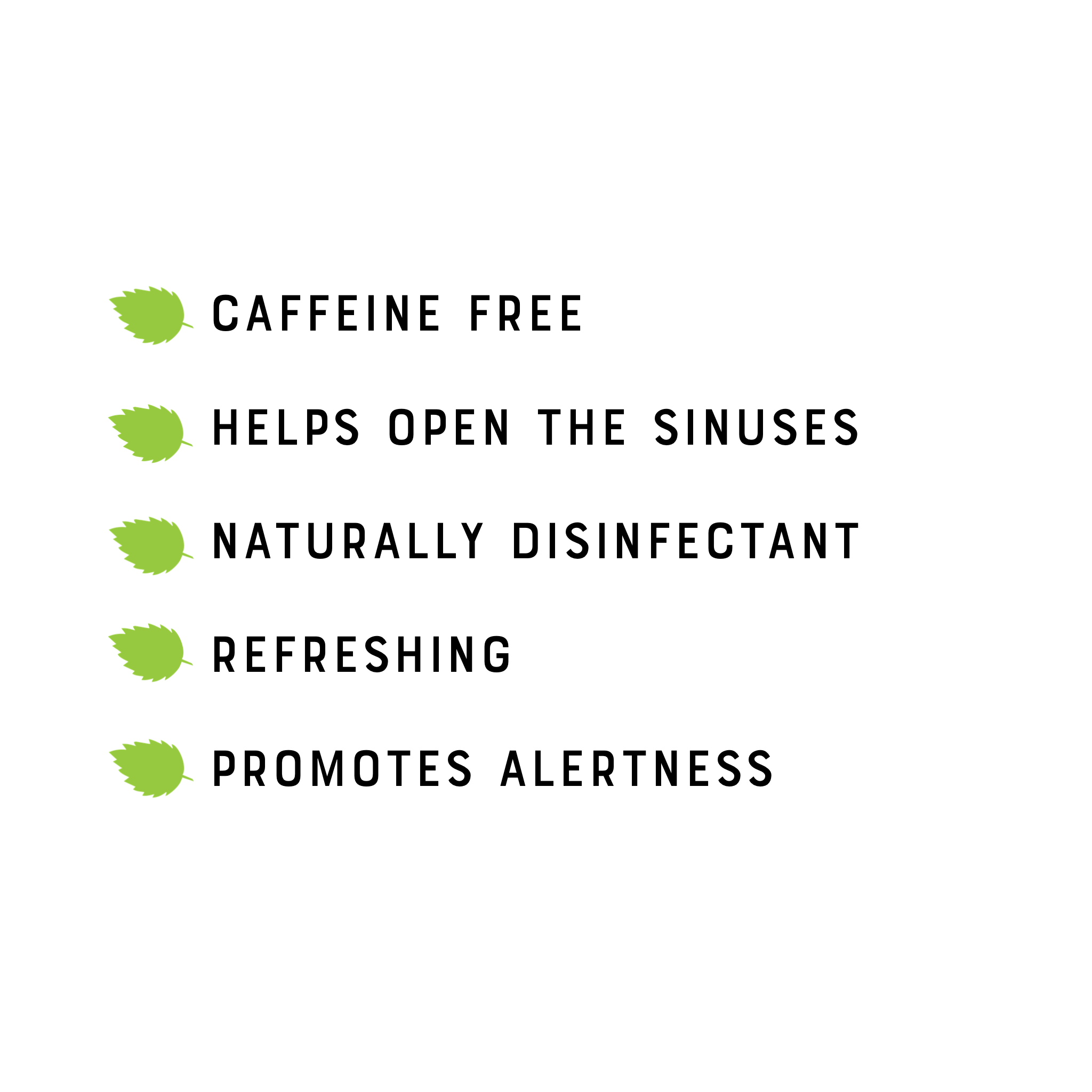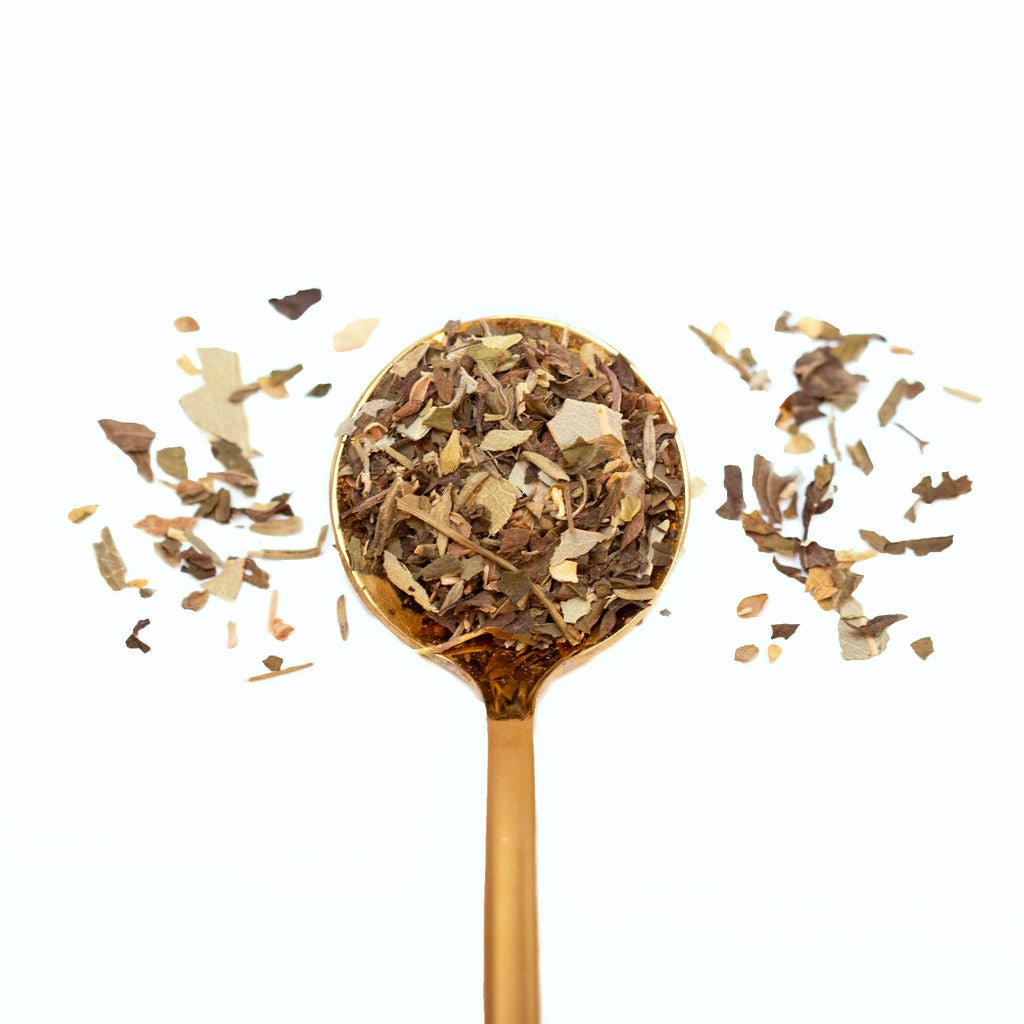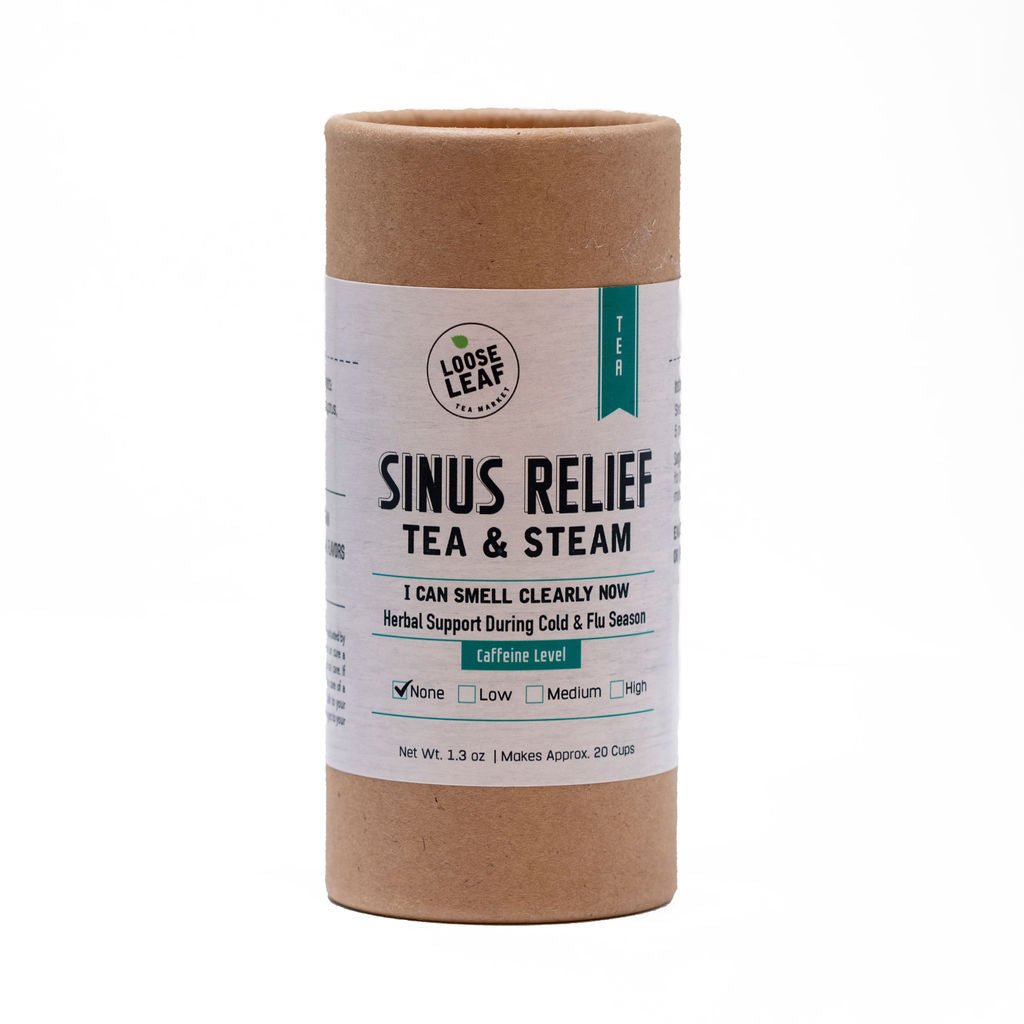 Sinus relief
Lovely mint flavor and just seems to open my sinus so I can breath better. Very soothing.
Tea for drinking and for personal steam
I was looking for a eucalyptus and the young ladies at the store directed me to this after finding that they were out of the plain leaves that I have used before with upper respiratory issues. The added ingredients change how it works but I was able to drink tea I prepared and use the dried leaves to breathe in the steam over a pot of simmering water. The staff were very personable and helpful, it's nice that the store is walking distance from my apartment, and I'm on a waitlist if they ever get straight eucalyptus back in
Didn't help much with sinus, but tastes good
Liquid Zyertec
I suffer from chronic sinus infections and this tea seems to help. Even after taking a Zyrtec, I suffer from headache and nausea and infections come and go and sometimes linger until I take a course of antibiotics. With no antibiotics, after drinking this tea for two days, my infections seem to have abated in this short time. I'm buying more!
Looking for alternative choices to clairitin
For me this is an excellent choice to getting through the day when my sinuses are irritated, in addition to using my homemade essential oil blend in the diffuser and diluted in oil in a facial massage on those tender areas.
FAQs
CAN I BREW THE TEA LEAVES MORE THAN ONCE?

Yes! In fact, we encourage steeping your tea leaves more than once to explore how our teas change each time you brew them. However, we do recommend adding another minute or two to your total steep time with every new brew.
HOW LONG DOES LOOSE LEAF TEA STAY FRESH?

From the date of purchase, your loose leaf tea will be at peak freshness for a year. We are obsessed with freshness and potency, which is why we make each blend in small batches in our tea store in Phoenix, Arizona.
HOW DO I STORE MY LOOSE LEAF TEA?