I Heart Pomegranates Tea
Regular price

Sale price

$19.99
Sweet, fruity support for heart and brain
Does this describe the feeling?
Stressed out
Want to support your heart
Need a little help staying focused
Then I Heart Pomegranates might be a new favorite tea.
I Heart Pomegranates is an organic blend of fruits and herbs that you will not only heart, the ingredients heart you too. To be more specific, the tea supports your heart, as well and your brain and eyes. Combine all this heart-y goodness with superlatively yummy sweet-tart pomegranate flavor, and folks, we have a winner. You and your heart are winners when you drink this on the regular. 
The herbs in I Heart Pomegranates not only support your heart, they are also gently relaxing, and can calm feelings of restlessness. 

Ingredients:
Pomegranates*, Cranberries* (lightly sweetened), Blueberries* (lightly sweetened), Rooibos*, Pink Peppercorn, Oatstraw*, Raspberry leaf*, Hawthorn leaf & flower*, Linden*, Hibiscus*, Rose petals*, Rosehips*, Elderberries*, Lavender flowers*, organic fruit flavor  (*certified organic)
Caffeine levels: none
Tasting notes: sweet berry flavor, with a pleasing hint of tartness

Brewing Instructions:
Steep a teaspoon of I Heart Pomegranates in a cup of hot water for 5 to 30 minutes. The longer you steep it, the better it tastes. Steep it for 30 minutes and it will taste like juice. This is a must for your iced tea collection. Kids love it. 
Shipping

Orders ship within 1 - 3 days.

We will contact you within 24 hours in the event of a back-ordered or out of stock item.

Available carriers are in the United States are USPS, and UPS.

All international orders are processed and fulfilled with DHL or USPS; those customers living outside the US will be responsible for all duties and tariffs depending on your country of origin. Be sure to check with your local Customs Office for additional information.

We offer Route package protection during checkout for a small extra cost to protect your package from loss, theft, or damage. 
Returns

If you're not 100% satisfied with your purchase, we will, with your assistance, resolve the problem easily and quickly. We will issue your choice of a replacement, credit, or refund within 30 days of purchase. Please include a copy of your receipt with the products you wish to return.

We would appreciate a short description of the reason for return; your feedback helps us understand the needs of our valued customers.

As with all products made from agricultural produce, there may be slight variations between batches. We do our best to create consistency in flavor and leaf cut, but there may occasionally be slight variations, depending on the time of harvest, or other factors. These slight differences shouldn't be noticeable to the overall flavor and benefits of the product.

There will be no refunds or credits for custom blends or special orders. 
Share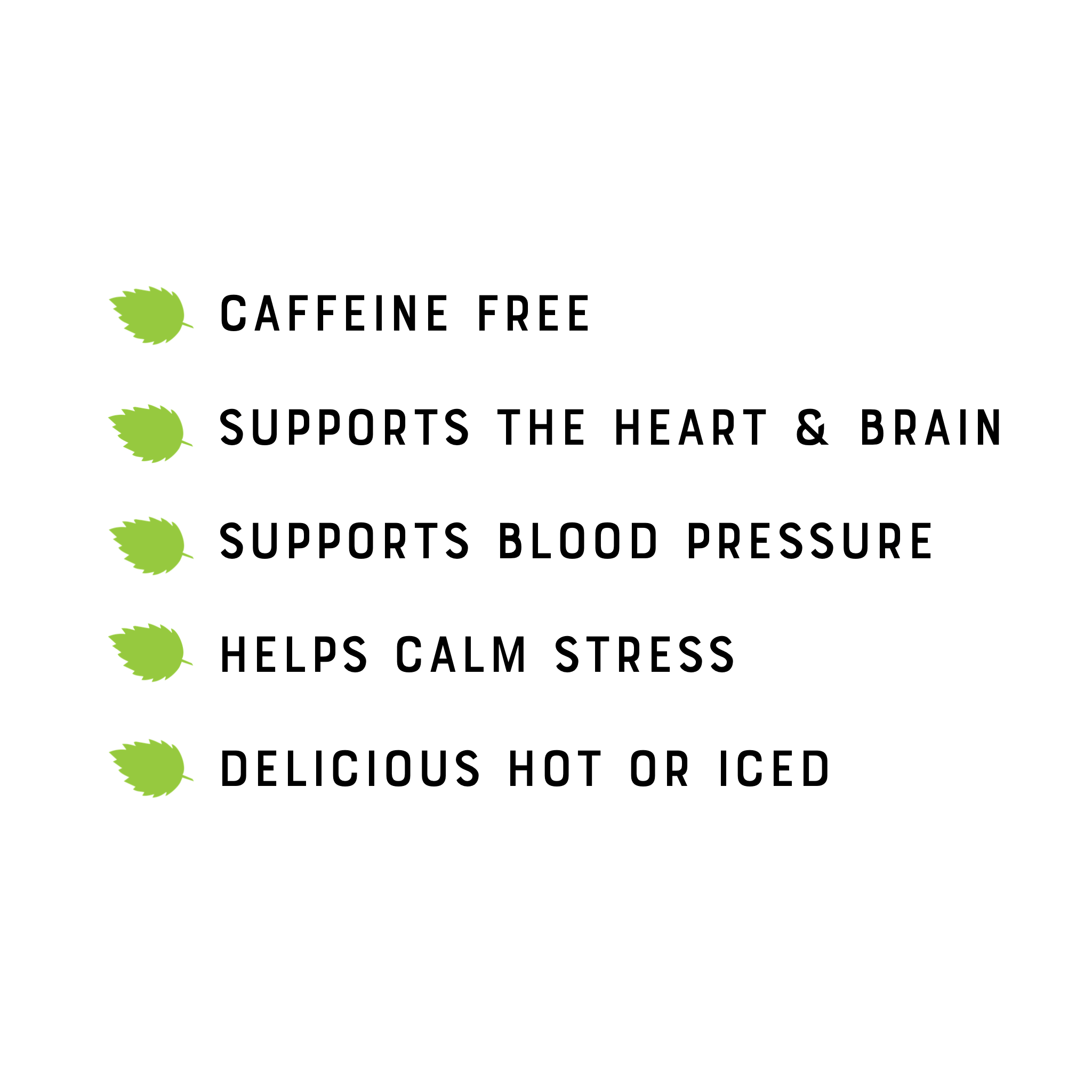 I DO heart pomegranates!!
This has to be my favorite tea yet. It's fresh it's just a hint of sweet. And it's great for my morning iced tea or a warm cup in the winter! 10/10 recommend
Expensive
Extremely expensive for the amount of tea you receive.
Kita is Awesome
Read the title. The tea is pretty freaking awesome, and the service is first class. The actual reason I keep going back is because of the treatment. I am sitting right at the store as I am writing this. I just wish there were at least one of these in every state
Thank you so much for this sweet review!
I Heart I Heart Pomegranates!
I love this tea. The fact one is required to steep this tea up to 15 minutes shows how deep the potential for the flavor of whole chunks of pomegranate really runs.
This has remained one of my favor teas to add to other teas now for about a year. The boost of energy and focus makes me feel like a ninja who has just absconded with a priceless jewel that I use in my daily routine to ultimately accomplish more. Don't stop selling this stuff to affirm me I was right to feel this way.
What a cool review! Thanks so much, Zane!
Count on us keeping you stocked with this tea forever!
Kita
True to taste
This was brewing in the store when I walked in and I was offered a sample. It was so full of the fruity taste of Pomegranates that it kinda shocked me. I am finally back home after a little fro my travels and getting my order together. This is first on my list.
Hi Sylvia!
Sweet! I'm so happy that you enjoyed the tea!
The secret to pulling out all that awesome pomegranate flavor is to allow the tea to steep a long time, 30 - 60 minutes! If you're making a cold brew, you can let the tea brew overnight in your refrigerator, so you have a great tea to wake up to in the morning.
Thank you So Much for taking the time to leave a review and have a great week!
Warmest regards,
Kita
FAQs
CAN I BREW THE TEA LEAVES MORE THAN ONCE?

Yes! In fact, we encourage steeping your tea leaves more than once to explore how our teas change each time you brew them. However, we do recommend adding another minute or two to your total steep time with every new brew.
HOW LONG DOES LOOSE LEAF TEA STAY FRESH?

From the date of purchase, your loose leaf tea will be at peak freshness for a year. We are obsessed with freshness and potency, which is why we make each blend in small batches in our tea store in Phoenix, Arizona.
HOW DO I STORE MY LOOSE LEAF TEA?